Without the correct list of the best and top 10 planning tools for managers, a business, or company can be difficult to manage. Especially when it comes to managing employees, organizing budgets, running meetings, etc. So, whenever it comes to managing a business or a team, having strategies in place, and being able to effectively communicate is so important.
It's just like having a strategic plan to grow our overall business — for more reputation outreach and presence awareness. In that case, having powerful planning tools for your business managers at your disposal is the right key to making it a success.  Bearing in mind, that almost every software application is a very crucial part of every business by industry.
Similarly, project management is no different, especially, when it comes to project planning and team coordination. For this reason, online or on-premise project planning tools are a given for any project to take off. However, with so many project management tools and collaboration software offering a multitude of feature sets and pricing plans, it can become so tacky.
Especially, to make the right decision based on your needs. That's why you need project planning tools that can help project managers cross essential project planning milestones with ease. Luckily, you'll find some of the best planning software tools right here. For remote collaboration, client management, project management, HR and employee management, etc.
What Planning Tools Are All About
Planning Tools are instruments that help guide organizational action steps related to the implementation of an initiative, program, or intervention. For instance, they may provide detailed descriptions of the county implementation plan and how it was developed. Generally, every business has its own unique strategic planning technique and tools to consider.
To enumerate, strategic planning tools are techniques and models that business leaders use to determine where their business is at present. Or rather, where they want it to be in the future, and which key metrics and initiatives they should track and pursue to achieve that target state. By the same token, there are also what we call quality planning tools that come in.
Realistically, there are seven basic quality planning tools identified as appropriate for use in both the quality management plan and control quality processes. They are known as Ishikawa's seven basic tools of quality. Whereby, they include: cause-and-effect diagrams, flowcharting, check sheets, Pareto diagrams, control charts, histograms, and scatter diagrams.
Business management software with a built-in CRM tool helps you organize, plan, and prioritize any work. We understand how overwhelming it can be for a manager or a team member to keep their heads clear around — many tasks, events, milestones, and deadlines. With a CRM, you can keep your work life organized and sorted just the way you always wanted.
What's more, you can mark all the important events in your business planning software tool calendar manager. Or even set your own milestones in any given project as well. Of course, you can schedule your meetings and keep an eye on the start and end dates of any task. Keep in mind, that a majority of organizations have already chosen such tools — and, so should you.
With that in mind, let's have a look at some of the best business management software tools that comes with superb communication channels. Perse, in order to help any manager or leader make sure that there is a smooth, streamlined flow of information across projects and processes. It's everything you need to stay on top of your projects and team members.
The Topmost Best Planning Tools For Managers
Are you hunting for the perfect project planning and team management tool? Whiteboards need to be constantly updated, and they don't travel well. Nobody in the office likes spreadsheets, including you. Other project planning software feels so needlessly complicated. A good planning tool, on the other hand, is a breeze to set up and a joy to use.
And whether you use it as a project calendar or a team calendar, you'll always know what your team is working on. Even when you're juggling dozens of projects at once. All over the internet, there are project management tools available to business owners. As an example, for those familiar with navigating Microsoft Excel, Simple Sheets has dozens of tools for managers
Particularly, for brainstorming, organization, and planning including an Affinity Diagram, 12-Week Year Planner, Kanban Board, and more. In a company, there are several things going on and proper planning can go out the window. The best way to prevent any important tasks from falling by the wayside is to have good plans prepared. Below are the topmost planning tools:
1. Toggl Plan
Toggl Plan is a planning tool best known for its beautiful design and easy-to-use interface. Both managers and team members will love that Toggl Plan makes it easy to see the team's schedule at a glance. In short, Toggl Plan is designed to help you both plan ahead and track your progress. With features that include a project view, project timelines, etc.
As well as an optional checklist for each task. Their innovative software also supports numerous third-party apps, which can be integrated with the program. It's a powerful tool that is free for up to 5 team members. To elevate the operational and financial performance of your business. Of course, you can sign up for free, yes, but the premium is $8/month/user.
2. An Affinity Diagram
An Affinity Diagram is an in-office tool designed to be free-hand. Especially for managing a significant amount of ideas into groups determined by their fundamental operations. The Affinity Diagram is also known as a method, which originated in Japan. It is widely used in offices to brainstorm complex ideas and delegate appropriately.
The diagram can easily be integrated into an excel sheet or other apps, as needed. The manager can assign different tasks to a team or individual and keep track of their progress. This free planning tool allows for complex ideas to be outlined and discussed with immediate team members. Read more about Affinity Diagrams – How To Cluster/Bundle Ideas & Facts.
3. 10,000 Ft Plans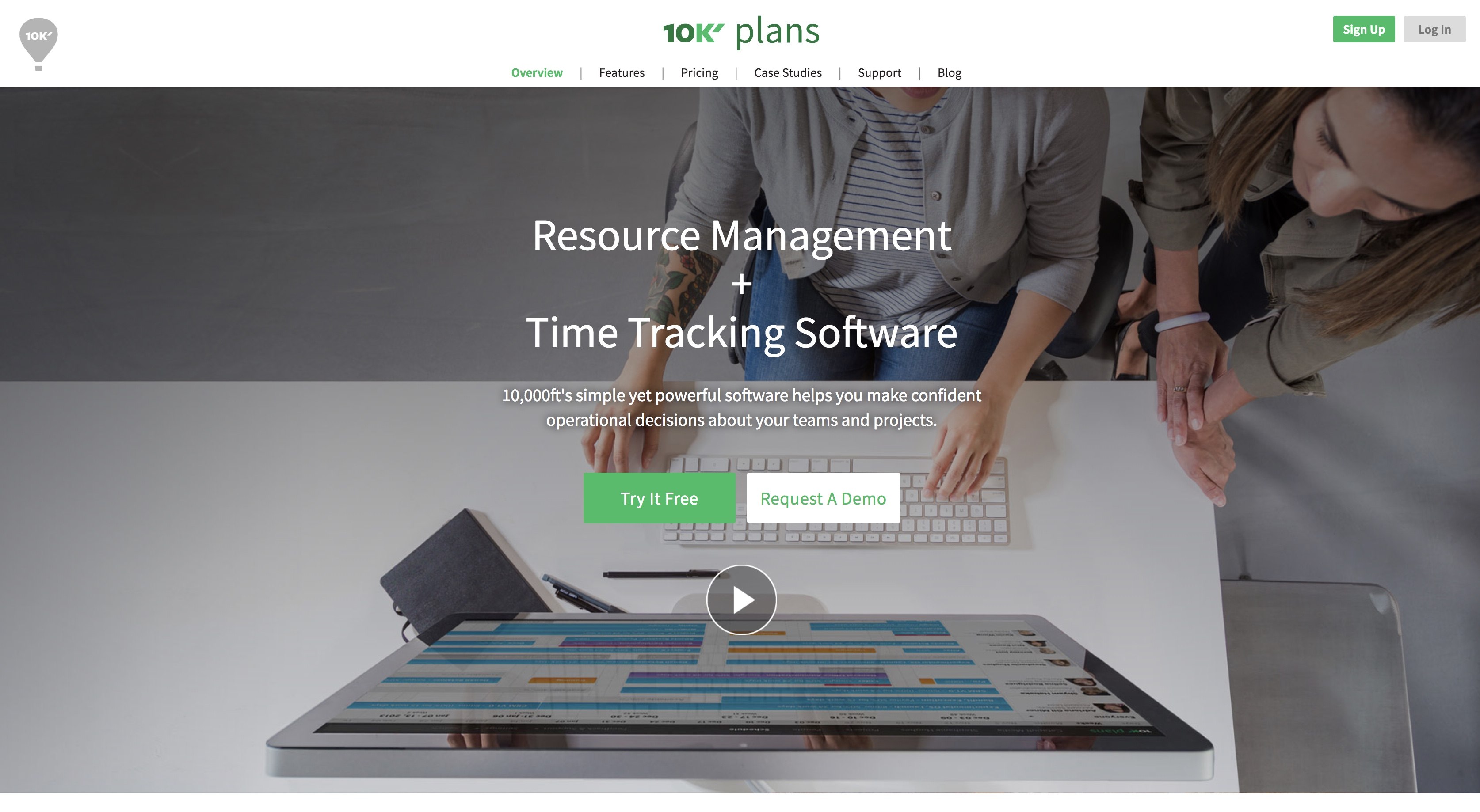 10,00 Ft Plans is a tool that supports various business and design-based companies. It showcases the ability to drag tasks and drop them to assigned members. The overview dashboard also supports real-time updates on each project's status. In May 2019, Smartsheet acquired an award-winning resource management platform 10,000ft.
Now offered as a premium add-on product, 10,000ft's simple, powerful design makes it easy to build the best team for the job. As well as, keep project schedules and budgets on track, and confidently forecast business needs. When the two solutions are used in tandem, customers can leverage the portfolio-level planning and resource management capabilities in it.
Alongside the dynamic work management capabilities in Smartsheet. 10,000 Ft assists project managers with constructing reports from a number of supported operational data and starts at $10 per month for each user. Unlock the potential of your people, move faster, drive innovation, and achieve more with Smartsheet and 10,000ft.
4. Float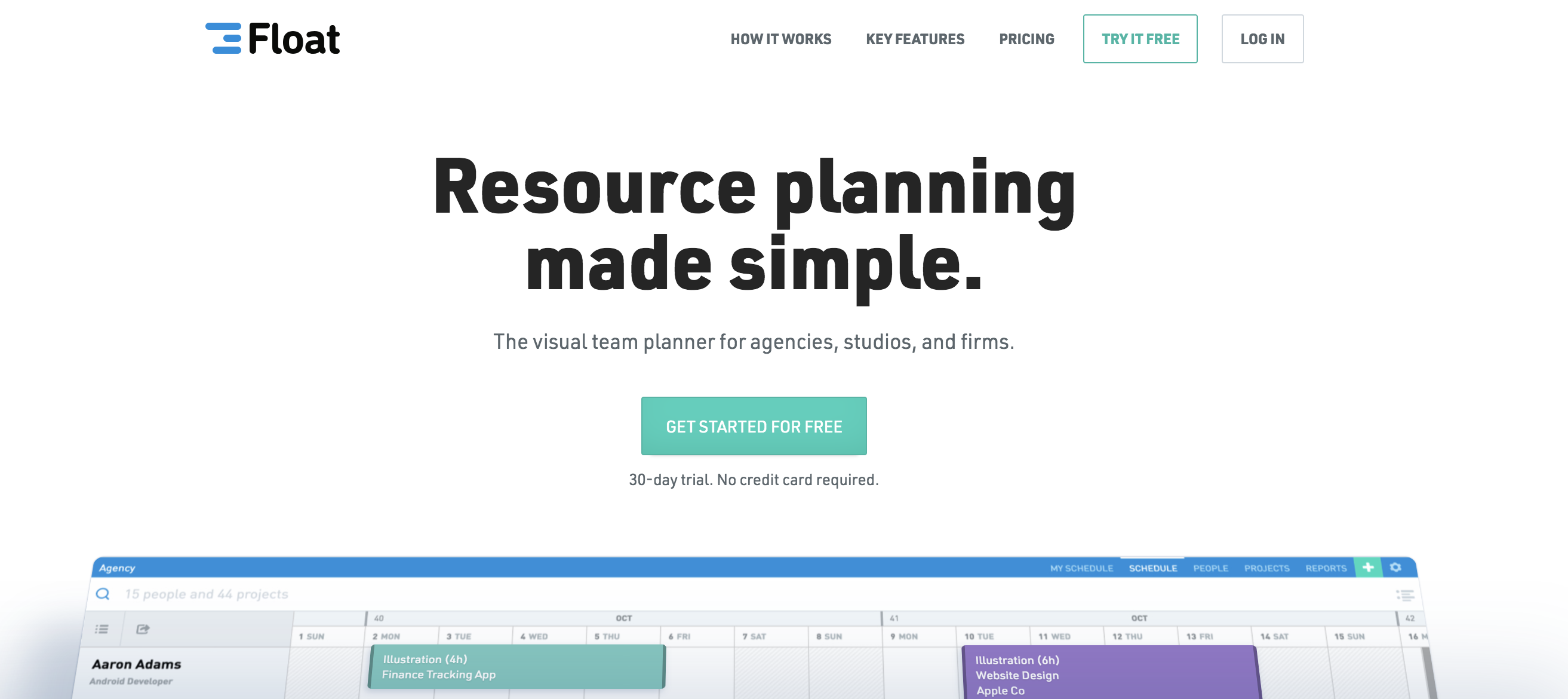 According to Float, delivering great work begins with smart planning. Plan your projects and schedule your team's time all in one place. Basically, Float is a planning tool that allows an advertising business to plan a project with limited hassle. It provides easy assignment delegation, editing, and live informational news about projects.
For one thing, it's equipped with a customizable reporting system for different operation data sectors. With a weekly email notification tool that provides important business updates for users that are not regulars of the program. It can support third-party software and is free for 30 days, and then $5 per month. The resource planner helps teams save time and track projects.
5. Mavenlink
Mavenlink is a project management web-based toolkit that gives businesses control over their planning needs, task delegation, provisions, and editing. The real-time availability prospect is also available with this planning tool. Then again, the supported scheduling tool allows a manager to prepare a workweek schedule. And eventually, book what is currently available.
More so, in order to manage the workload without a manual process. With Mavenlink, you can scale and smartly deploy teams in real-time, respond to changing business realities, and give your people the power to make more informed decisions. Starting at only $19 per month, this app is fairly priced for everything you get. It's the modern collaborative platform you need!
6. Basecamp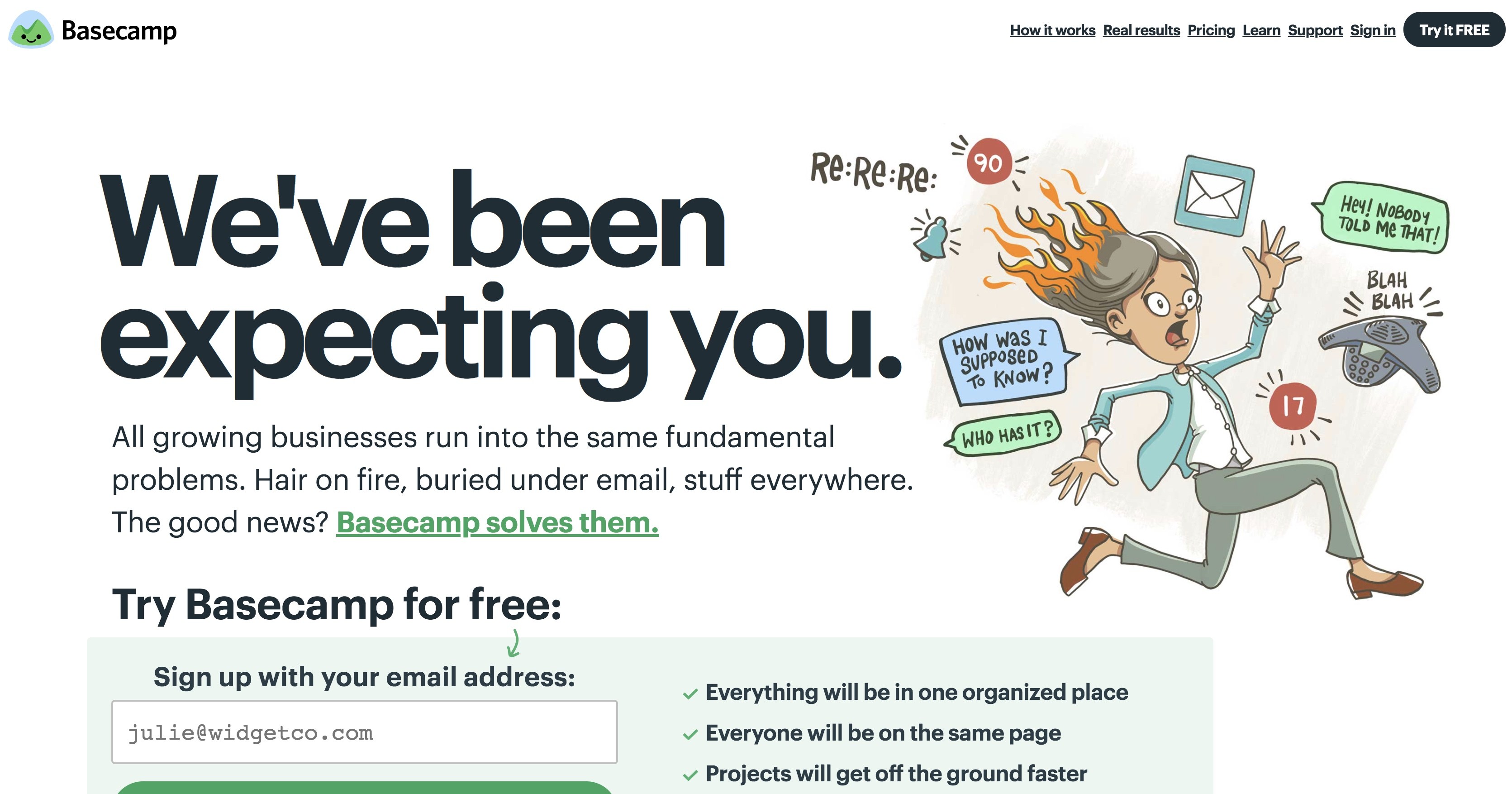 Basecamp is a popular planning tool for business owners, well-known for its many project management features. With a state-of-the-art user dashboard, calendar, scheduling system, etc. Allowing teams and workers to communicate with ease.
The program also provides a preview of current projects and files as employees are working on them. A great thing about Basecamp and its features is that they are accessible on one page and are mobile-friendly. Basecamp starts at $29 per month and, depending on the size of the business, can be as much as $3000. Overall, the app is a technological powerhouse!
7. LiquidPlanner
LiquidPlanner is a tool that managers can use to manage projects on the cloud. The planner allows users to increase their efficiency while working on a range of tasks. In addition, Liquid Planner lets managers delegate tasks to their team members. As well as create schedules with the featured drag-and-drop tool, and get real-time project reports.
It's also available on smartphone and tablet devices. The planning tool is free for 30 days or available for immediate purchase within their plans. For teams with up to 5 users, it starts at $9.99 per user a month and goes up from there. For larger companies, there is an Enterprise plan that requires a phone conversation with a consultant to get pricing information.
8. Podio Timecamp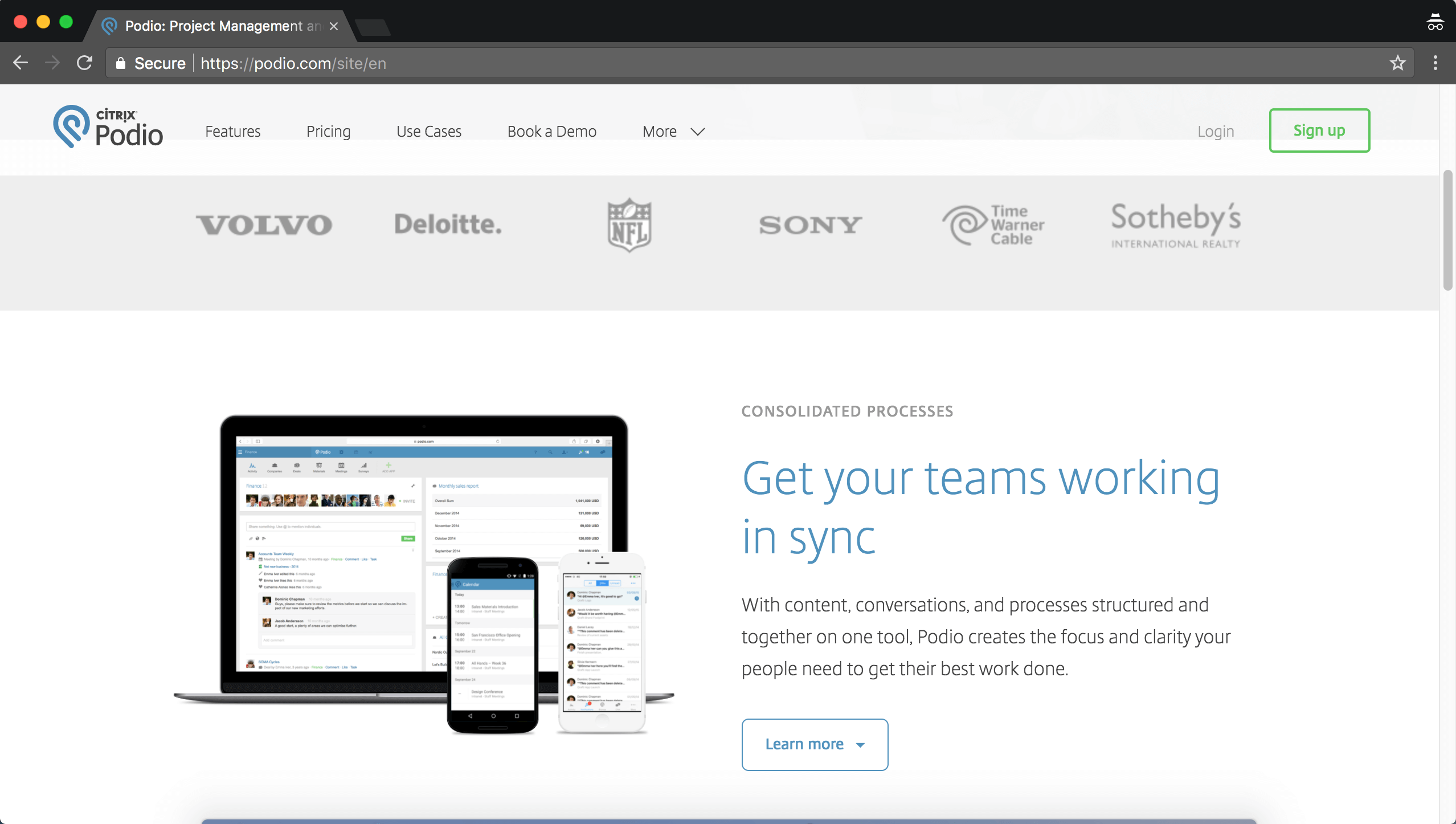 Podio TimeCamp is a planning tool that helps with task management and events that are associated with projects. The tool features an easily accessible system, mobile device support, the ability to manage multiple projects at once, and communication with team members. It also allows app integration with third parties like the Podio Timecamp Tracking program.
With content, conversations, and processes structured and together on one tool, Podio creates the focus and clarity your people need to get their best work done. Try the customizable work management solution leaders trust and employees love working on. Podio's basic plan starts at $9 per month.
9. Asana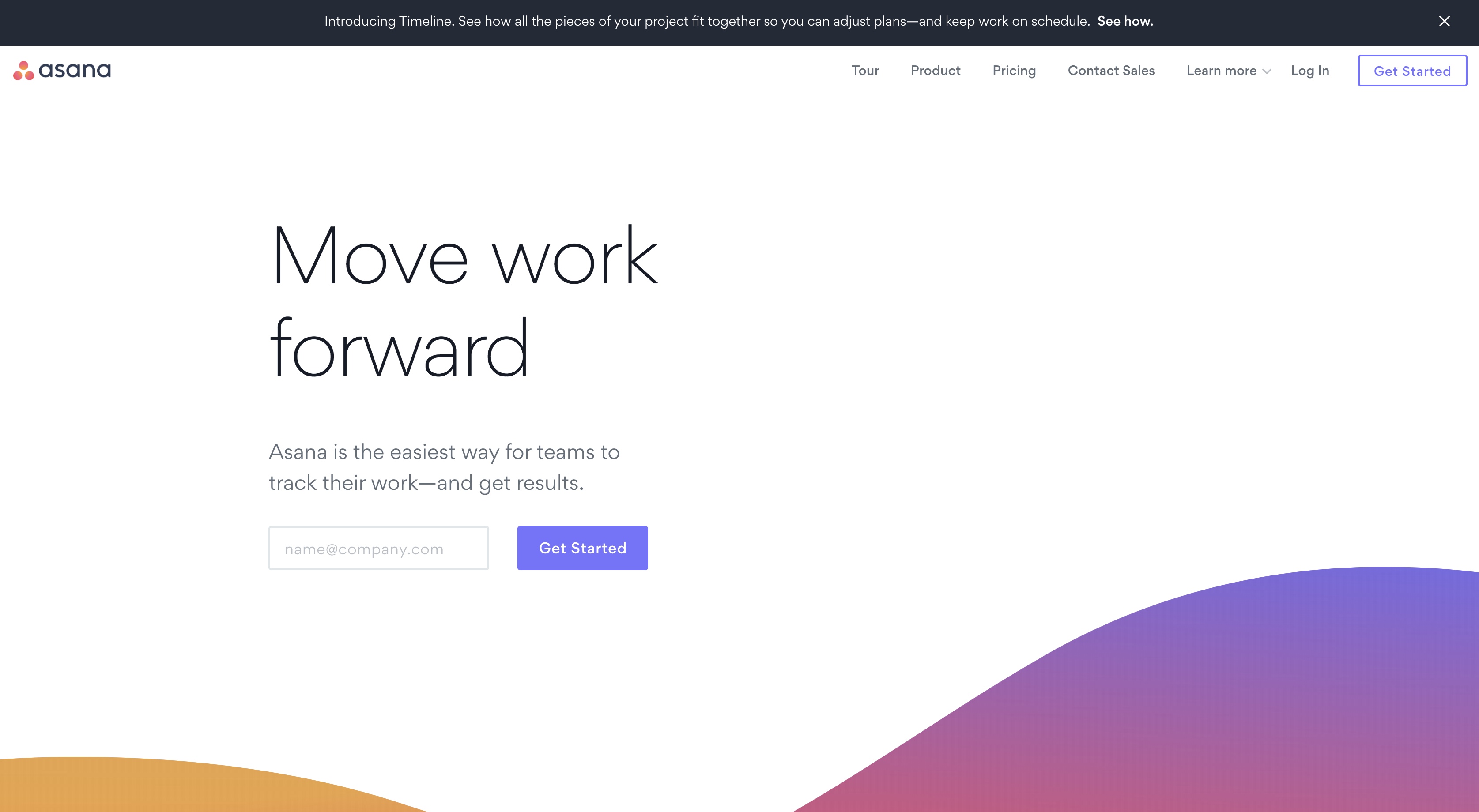 Asana is an easy-to-use project management tool, with a user-friendly drag-and-drop dashboard. Managers are able to assign different teams and group members to a project with due dates, attachments, and tracking processes.
Team members are able to give real-time updates on the project that they are working on and communicate with easy to others. Asana is available on web browsers and smartphone devices. Although Asana is a free planning tool, it also offers paid premium features and therefore, you can try it for free first, in order to see it in action.
10. ProjectManager.com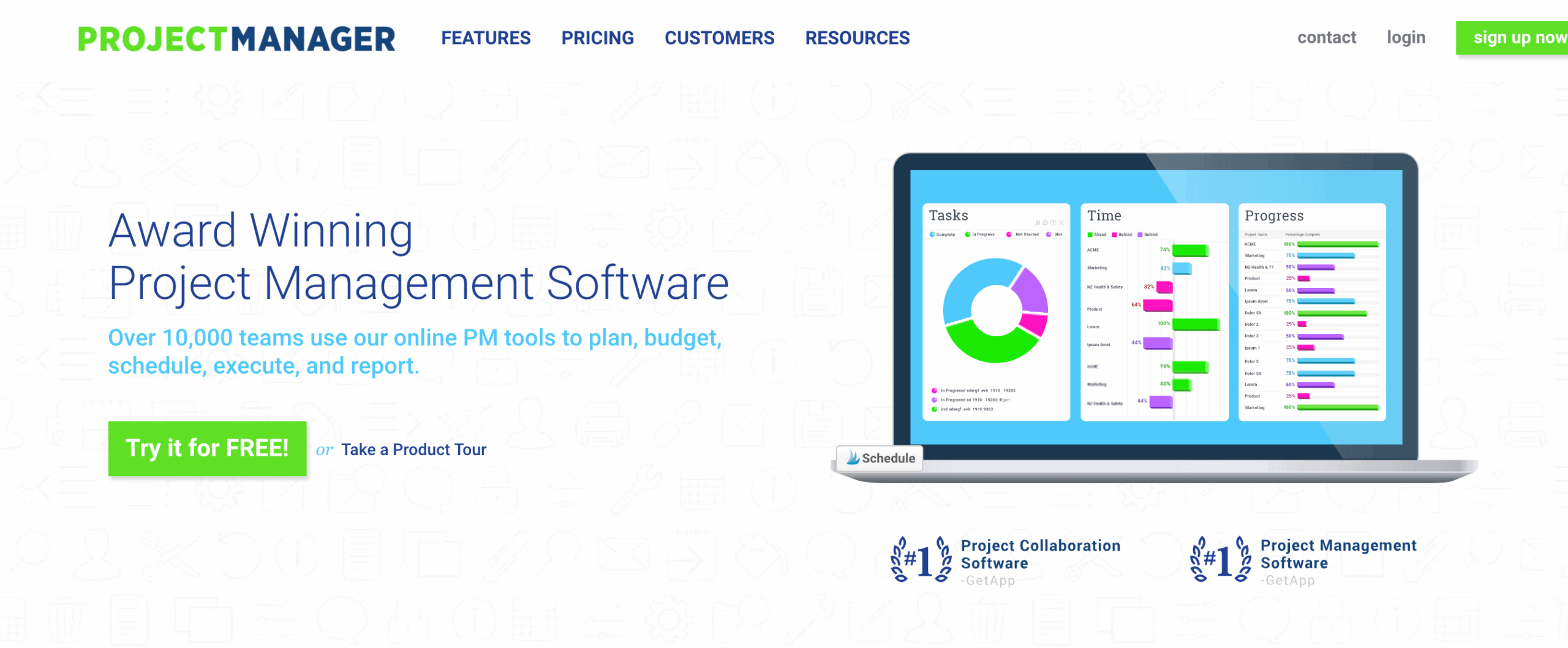 ProjectManager.com is an online project and planning management software that allows teams to organize and delegate projects with a simple dashboard. Designed specifically for planning projects, progress timelines, and collaborating with employees or team members, this free planning program offers an easy system for those who need specific support.
Such as some help with their project management efforts. It's a project management software built for ambitious teams. And a central hub where teams can work, plan and achieve amazing things together.
What To Consider In A Business Management Software
Starting a business may be easy, but successfully managing it is a real challenge. This is why many businesses turn to company management software to stay on top of things. And Bitrix24 is such free business management software that can cater to any type of organization. It's 100% free business software that offers more than just project management.
Good software offers over 35+ free tools. Including CRM, tasks, document management, time management, business process automation, collaboration, email marketing, virtual PBX, shared calendars, and so much more. Available in the Cloud — or as software that you can install on your own server right away. Meaning, that it's ready to be in use in less than 30 secs.
In addition, it should also be able to offer top-notch privacy by design. As well as function-centered tools that teams can actually trust. A unique business management software uses state-of-the-art, HIPAA-compliant encryption methods to protect your and your customer's information. It should also integrate a whole lot of solutions into just one platform.
With this, your team will never have to worry about not being able to adopt it in their daily functions. You can access each of the tools within the platform, just a click away. Hence, with such a software tool, you don't let a confusing user interface hold your business back. A free but best business management software should also provide one intelligent working space.
In particular, for managing all business activities — from project management and employee performance to Marketing and customer relations. It's the smoothest way to keep remote teams visible and coordinated. No project ever turns out exactly as it was planned. But, to minimize the chances of surprises, it's necessary that everyone on your team is proactive.
Proactiveness encompasses being adaptive to changes to identifying project risks at first sight. More than 90% of a business manager's job is communication. Technically, a straightforward project management tool gives you and your team a bird's-eye view of any project. So that you can easily spot any untoward changes and challenges as the business goes on.
Takeaway Notes:
Even in the midst of this Coronavirus pandemic, we know businesses are still looking for ways to move forward. Traditional project management software expects one person to create the plan and rebuild it as priorities shift. Help each member to stay on the same page, keep goals and expectations aligned, eliminate risks, and keep project conflicts in check always.
With the planning tools above, when priorities shift and resources change, you'll instantly see updated completion dates. For each task and project in your entire portfolio. Using three simple inputs — priority, ranged estimates, and availability — your project schedules always reflect reality so you can focus on moving work forward, instead of reacting to fires.
Ultimately, in today's world, technology drives everything we do. Companies and businesses are more commonly offering remote positions or allowing employees to work remotely part-time. This has generated the need to have online tools that allow team members to communicate about projects and make changes as necessary.
More Related Web Resource Topics:
Finally, all the above planning tools give managers the ability to assign tasks, keep track of progress, collect reports, and manage workloads. That said, have used any of the top 10 planning tools listed above with your team? If your answer is yes, please feel free to share your User Experience (UX) and any other additional opinion thoughts in our comments section.
But, if you'll need further support while implementing or using any of the tools mentioned above, you can always Contact Us and let us know how we can help you. You can also donate in order to support what we do as well as to motivate our team of Web Tech Experts Taskforce for their good work. Until next time, thanks for visiting and reading this blog article!