What exactly is Klaviyo, and why is it the best platform for you? Well, before we answer that, it's worth mentioning that an E-commerce business has many benefits, but it also requires handling many functions that can be overwhelming. Your solution is to implement an all-inclusive platform to help you manage mailing lists, newsletters, and automated marketing campaigns.
While different platforms can help your e-commerce business, let us introduce you to Klaviyo. This growth marketing platform stands out as one of the best in building high-value relationships through email. For many years, e-commerce marketers have relied on email marketing due to its large user base and huge return on investment.
Klaviyo will help you take the next step toward implementing an email marketing strategy. So, why is Klaviyo popular, and is it the right platform? We'll explain this in this article.  
What is Klaviyo?
This is a growth email marketing platform that works by delivering personalized experiences across different marketing channels.  
The cloud-based platform allows you to create targeted email marketing campaigns with higher-value customer relationships.  
Klaviyo has helped many brands worldwide increase their revenue by building a more holistic marketing ecosystem. It integrates with many e-commerce platforms, allowing a business to track and analyze customer behavior. 
You can easily integrate Klaviyo with your e-commerce store to create email and SMS flows based on customer data and purchase behavior. But if you find difficulty in integrating and using Klaviyo, you can take the help of Klaviyo expert.  
Why You Need Klaviyo for Your Business? 
Here are several reasons why Klaviyo might be the platform you need to take your business to the next level.   
1. Top-Notch Automation
One main benefit of working with Klaviyo is the chance to enjoy top-notch automation features. With this platform, you can craft consistent messages using the built-in features and maintain a cordial relationship.  
Most businesses have benefited from the automation feature as it has changed the way you interact with customers and promote your products. Furthermore, the platform has make it easy to remain in touch with your client while communicating consistently through its automation features. 
Therefore, you won't have to worry about your customer's changing needs when you have Klaviyo.  
Its built-in templates will help you craft a message that appeals to customers' personal needs and convert them from casual buyers to loyal customers.  
You will also communicate with them professionally and have an edge over your competitors.  Real-time reporting can help get the most out of email campaigns and help the customer go down the sales funnel. Hence, you set up automated trigger emails based on customer behaviors. 
2. All-In-One Solution
Businesses are likely to benefit from having email marketing and SMS features under one roof. When you have Klaviyo, you have access to every help you need to contact and communicate with your customer without enduring extra costs. 
With the use of this email automation software, a business can save all of its customers' data in one place. It makes it simple to categorize customers and ascertain their buying habits. Your marketing strategy is informed by the purchases and monetary spending patterns of your clients. For instance, its powerful segmentation tools enable you to improve client relationships and boost revenue. 
3. Easy To Use
Klaviyo is a user-friendly platform, even for beginners, and is ranked as one of the best for usability among email automation platforms. It contains a drag-and-drop interface to create and send targeted campaigns without coding knowledge. At the same time, its user-friendly functionalities allow you to build practical email marketing plans accurately. 
Thanks to an incredibly easy-to-use launch tool, you can easily integrate Klaviyo into your existing workflows and processes. This integration will help you enjoy the simple but effective method of segmenting contacts and delivering more relevant engagement.  
4. Customer Support
Klaviyo offers excellent customer support, with experts answering all questions and concerns through several platforms like a live chat feature.  
The platform has an experienced team of customer care representatives with impeccable customer support services. Customer support can also offer guidance on pressing issues through webinars and case studies available on the platform.   
5. Easy Integrations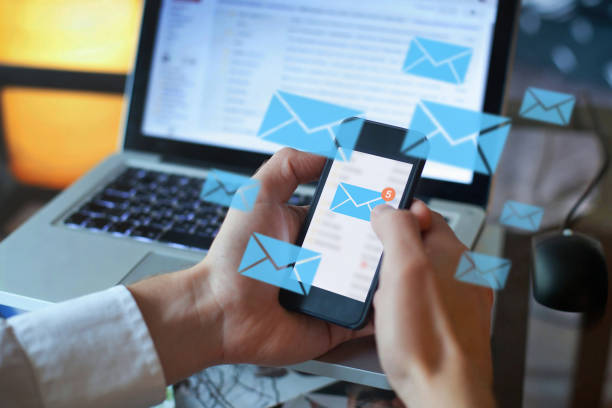 You may combine Klaviyo with other platforms, such as Shopify, to improve your email marketing automation process.  
The platform includes over 300 built-in connectors, allowing you to gather data easily, create personalized ads based on consumer purchase history, and interface with well-known e-commerce platforms.  
6. Better Conversions
Another reason to use Klaviyo in your operations is the guarantee to increase conversions by changing a potential client into a regular customer.  
You may approach consumers through their preferred channels using the platform, which supports social media and email marketing. It offers incredible capabilities that, when personalized, may result in greater results.  
With the help of this platform, you can tailor your communication to each of your consumers depending on their preferences, actions, and past purchases. Businesses that are great at segmentation and personalization can stand out among the competition in the market, using the platform to calculate conversions based on interactions.  
7. Advanced Analytics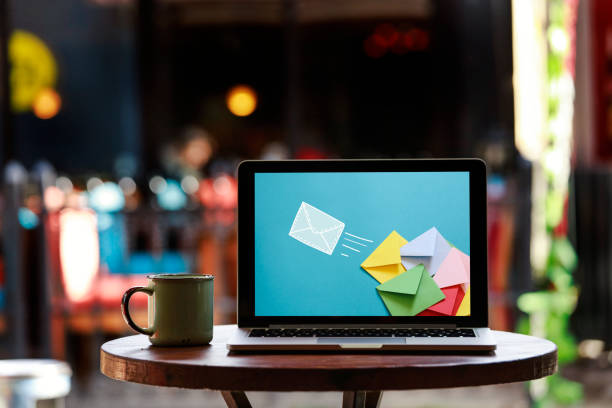 Klaviyo allows you to use the comprehensive analytics feature to track the efficacy of your ads in real-time and, if possible, adjust them for the better. It is a crucial feature for service-oriented companies wishing to use this platform's lead-scoring capability. 
Businesses can use this data analytics software to monitor their marketing campaign and get accurate predictor insights into their marketing strategy. This is because the platform can help you make a reasonable prediction based on the customer's purchases coming in handy.  
Bottom Line
Klaviyo is an excellent platform for anyone looking to benefit from email marketing efforts due to its user-friendliness, integration capabilities, and personalization features. The platform fits any business looking to maximize email marketing efforts.  
This article can help you see the value in switching to the Klaviyo email marketing platform, which will help scale your business to a new level.  
---
Related Content Tags