Are you tired of dull and lackluster skin? Yearning for that ethereal glow that turns heads and boosts your confidence? Look no further! Discover these five amazing ways to refresh your face skin and say goodbye to a lifeless complexion. 
Our face is our canvas, the first impression we present. Yet, the stresses of daily life, environmental factors, and age can take a toll on our skin, leaving it dull and lackluster. The good news is you don't need complicated routines to achieve a vibrant complexion. There are natural ways to achieve that, and in this blog, we will delve into five amazing ways. 
These secrets will breathe life back into your skin, helping you embrace a revitalized look that will turn heads wherever you go. Get ready to embark on a transformative journey towards flawless, enviable skin! 
Use Masque Vivant
Biologique Recherche Masque Vivant is a mask made from plant-based ingredients to help people with dry or sensitive skin conditions. It is a best seller in the skincare world and a cult favorite approved by beauty and skincare editors alike. One major reason for its worldwide approval is the beautiful ingredients. It comprises refreshing natural extracts and hydrating oils to promote a healthy, luminous complexion. 
Masque Vivant has a unique blend purifies, tones, and balances the skin while providing anti-acne benefits. It reduces blemishes, nourishing and hydrating your skin. Also, its active ingredients matrix works to soothe irritation through its calming properties. 
Moreover, Masque Vivant works for all skin types. However, it performs best on normal and oily skin of all ages. It also works perfectly when used together with other products from the Biologique Recherche line. And note that recommended usage is two times a week for squeaky-clean results!
Reduce Stress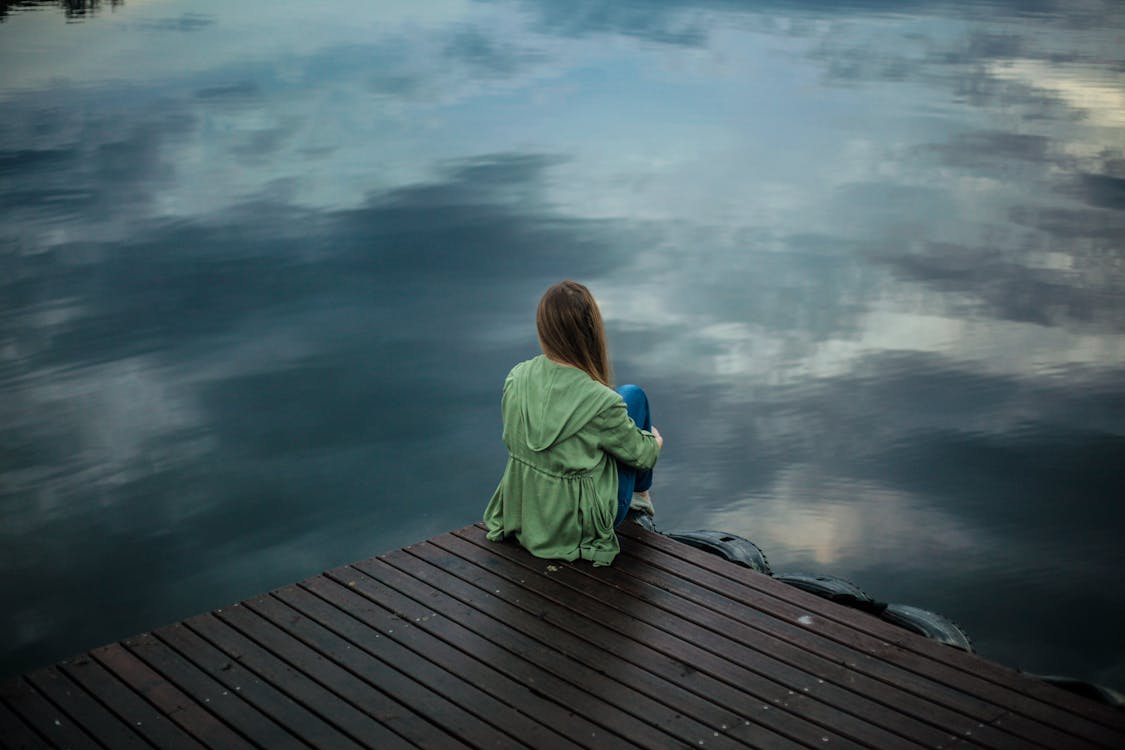 Stress, an ever-present companion, can wreak havoc on our well-being. But did you know that its effects go beyond our mental state and spill over onto our precious skin, leaving visible distress marks? Like a mirror to our emotions, our face often bears the brunt of stress in the most obvious ways. 
When stressed, the body produces more cortisol, commonly known as the stress hormone. This cortisol surge disrupts our skin's delicate balance, leading to increased oil production, clogged pores, and inflammation. The result? A perfect storm for acne breakouts, dullness, and premature aging. 
To avoid all these, you must reduce your daily stress. Reducing stress is the key to preserving the youthfulness and vitality of your face. When your stress levels decrease, your cortisol levels normalize, allowing your skin to heal and rejuvenate. Remember, a calm mind leads to a glowing complexion! 
Hydrate
Without proper hydration, your skin's natural barrier function weakens. As a result, moisture escapes easily, leading to dryness, flakiness, and a rough texture. Dehydrated skin exacerbates the appearance of fine lines and wrinkles, making them more pronounced. 
While drinking water is vital for hydration, it's important to note that it's not the only source. Other healthy fluids like herbal teas and fresh juices can provide extra hydration and nourishment to your skin. 
Hydration from within helps to plump and rejuvenate your skin, promoting a more youthful and refreshed appearance. It restores moisture balance, enhances elasticity, and supports the skin's natural functions. Also, well-hydrated skin appears more radiant, with a natural glow that captivates. 
So, remember to quench your skin's thirst by drinking plenty of water. And if you don't like water, add other hydrating fluids and foods into your lifestyle. 
Avoid the Sun
Basking in the sun's warmth might be delightful. Yet too much sun exposure can damage your facial skin, leaving it looking anything but renewed. UV (ultraviolet) radiation from the sun can damage your skin on a short-term and long-term basis. 
Overexposure to the sun can result in irritation, redness, and sunburn in the short term. Long-term exposure without protection can also cause the body to produce free radicals. This speeds up the skin's aging process and cause wrinkles, fine lines, and age spots. 
Also, the chance of getting skin cancer is further increased by prolonged sun exposure without adequate protection. 
While you can't fully avoid the sun, you can protect your skin by using a daily broad-spectrum sunscreen with a high SPF. Sunscreen creates a shield that reflects or absorbs UV radiation, shielding the skin from harm. To further reduce sun exposure, consider finding shade and donning wide-brimmed hats. 
Sleep Well
A good night's sleep does wonders for your face skin, leaving it refreshed and glowing. During sleep, your body goes into repair mode, and your skin cells work to regenerate and restore. On the other hand, lack of sleep can lead to a dull complexion, under-eye circles, and even breakouts. 
Adequate sleep also helps regulate cortisol levels, reducing inflammation and preventing collagen breakdown. So, prioritize your sleep to wake up with a rejuvenated face and the confidence that comes with it. 
Conclusion
The quest for a refreshed and rejuvenated face skin is within your grasp. You can unlock a radiant and captivating complexion by incorporating the five amazing ways discussed. Let go of stress, hydrate from within, indulge in restful sleep, and witness the remarkable difference.