If you would like to know why you should consider hiring a Flutter Mobile App Development Company for your next project and how it can benefit your online digital startup brand or business, you are welcome. This blog is for anyone who has to make practical web or app technology decisions in their company. That's whether they're CTOs, TechLeads, or anyone else regarding the Flutter apps.
Realistically, various mobile app development strategies have become integral in empowering every digital online business presence and brand reputation awareness plan. On that note, Flutter is one of the best and most popular mobile application development options. While it has unique features and benefits, choosing the best development company for your project can be challenging.
Technically, with the rise of new web development trends, developers constantly look for the best toolkits. In particular, to help them create high-quality applications that offer a seamless user experience. For beginners, the Flutter mobile application creation framework was created by Google as an open-source framework that empowers creative web designers and app developers.
With the help of the Flutter Framework, developers can create high-performance, cross-platform mobile applications for Android and iOS platforms. With that in mind, this guide will explore some notable Flutter features. Plus, why hiring an experienced Flutter application development company or webmaster matters, and some consequential benefits and drawbacks of using its framework.
Getting To Know What A Strategic Flutter Mobile App Development Plan Entails
For your information, Flutter mobile app development refers to creating platforms using its unique SDK. Flutter SDK (software development kit) is based on Dart (a programming language developed by Google). Its goal is to displace JavaScript as we know it. This complete development toolset allows you to build a single codebase from scratch and launch it on Android and iOS devices.
As mentioned, Dart is the programming language that forms the basis of Flutter. Generally speaking, Google created it as an object-oriented programming language focused on website applications. Eventually, Dart supports native mobile, desktop, and JavaScript code. Because of this, the direct compilation doesn't need an additional bridge to interface with a platform like React Native.
Notably, Flutter is the best cross-platform framework on the market, and we can clearly understand why. As such, our analysis as an expert app development company of its advantages and how they apply to both development and business provides a solid perspective on how it compares to other cross-platform solutions. Altogether, Flutter can be an excellent solution to your business.
Rapid popularity has followed Google's announcement of the Flutter cross-platform programming framework in 2017. According to the 2021 survey, 42% of software developers use Flutter.  Developing applications for several platforms is made easier and cheaper using Flutter. All startups will benefit from finding and hiring experienced Flutter mobile application development webmasters.
How Hiring A Flutter Mobile App Development Company Empower Startups
By all means, to grow your business, teaming up with a Flutter mobile app development company is brilliant. As a result, your Flutter applications may take advantage of several services without suffering any performance hit. In addition, they might help you create a consistent user interface and security system, perhaps saving you the trouble and resources most companies put into these areas.
Moving forward, knowing the ultimate benefits of the Flutter framework makes it easy to decide to Hire Flutter App Developers who offer the best service solutions. If you want to reduce the amount of work you put into making your apps, hiring a professional Flutter app development firm is the way to go. They usually work on their customer projects with 100% transparency.
For example, WebMob Technologies is known to create diverse applications with apt tech trends. Their team ensures futuristic growth and tech-savvy working of the solution. They'll help you build the best and most modern applications to strive globally. Still, their webmasters have a range of services to match your project needs. Since they make unbeatable apps, deploy one with them!
In addition, another benefit of consulting such a professional development company is that their expert team also helps to streamline the delivery of the Flutter application as per your needs. In other words, employing a skilled app developer is a cost-effective way to guarantee reliable app performance. With that in mind, below are a few more reasons to work with a Flutter mobile app developer.
1. Create Applications In A Flash
With Flutter, you must write your mobile application once to work on Android, iOS, and other devices. Consequently, developers don't have to waste time writing code variants for each supported operating system. It reduces the time needed to construct an app, giving the developer more time to devote to other preparations for its release. Given their excellent and diverse development skills, you'll get flexible SDLC with a facility to scale up and down or augment the experts as needed. To get started, Download Flutter today!
2. Make Your Application For Less 
On the one hand, the cost of building a native application might rise if the company engages coders to support many platforms. Alternatively, you might utilize Flutter to develop and maintain your apps with a single code base for many platforms. On the other hand, you can take advantage of free resources. Developers working inside the Flutter Framework have access to many valuable plugins. This leads to a more efficient and high-quality app development process overall.
3. Lessen The Application Testing Time
As a rule of thumb, if you use Flutter to build a mobile application, you won't need to pay for a second developer's time only to compare how it runs on Android and iOS. The regression testing process goes faster since QA experts only have to test one code version. Conversely, the development team creates a mobile application that helps to upscale your business, generate organic traffic, increase Return On Marketing Investment (ROMI), turn active leads into customers, and convert potential visitors into active buyers.
4. Limitless Application Design Knowledge
A professional Flutter mobile application development team makes the advanced material UI components and the Apple design system available to all Flutter developers. As a result, this allows them to create robust and high-quality mobile applications that fulfill a purpose. Every developer works hard to make their product practical and fun to use. Thanks to Flutter, they can do so. With Flutter, programmers have a simple tool for creating applications that exceed user expectations. They can make their widgets, try out new ideas, and ship finished, user-friendly products with the help of Flutter. The creators will be delighted with the final product.
5. Community Support As It Grows
A large and active group of proficient coders has contributed to the rise of Flutter as the platform of choice for app developers. In computer programming, widespread support may be complex for any new technique. However, Flutter's unique community is quickly becoming a valuable resource for not just Flutter developers but also other programmers. Flutter also offers a large user base, can be picked up in a short amount of time, and gives you access to professionals all around the world. A top Flutter development company ensures quality mobile application delivery with code reusability and security for happy clientele.
6. Easy Website To Application Migration
A developer proficient in the native frameworks of iOS and Android but has to build an app that will run on several platforms (without sacrificing quality) may decide to utilize Flutter. Usually, a Flutter mobile development expert helps simplify the porting of an existing application to its framework. They may also help convert a website to an application using various innovative tools. Such a professional works with several platforms, increasing your potential audience size.
Factors That Affect The A Flutter Mobile App Development Company Hiring Cost
While working in the software industry, we have had to choose between multiple products when developing mobile cross-platform apps. While all had differences, they shared one thing: the resulting applications had to work on many platforms. Building mobile-based application platforms was expensive in the days of Objective C/Swift and Java/Kotlin as the dominant coding languages.
It is an open-source software development kit that makes it simple to create cross-platform mobile applications. The task was challenging. Regarding mobile app development, state management, app architecture, and so on, Flutter may be viewed as a culmination of all learned over the years. Developing mobile applications that run on Android and iOS using Flutter is possible.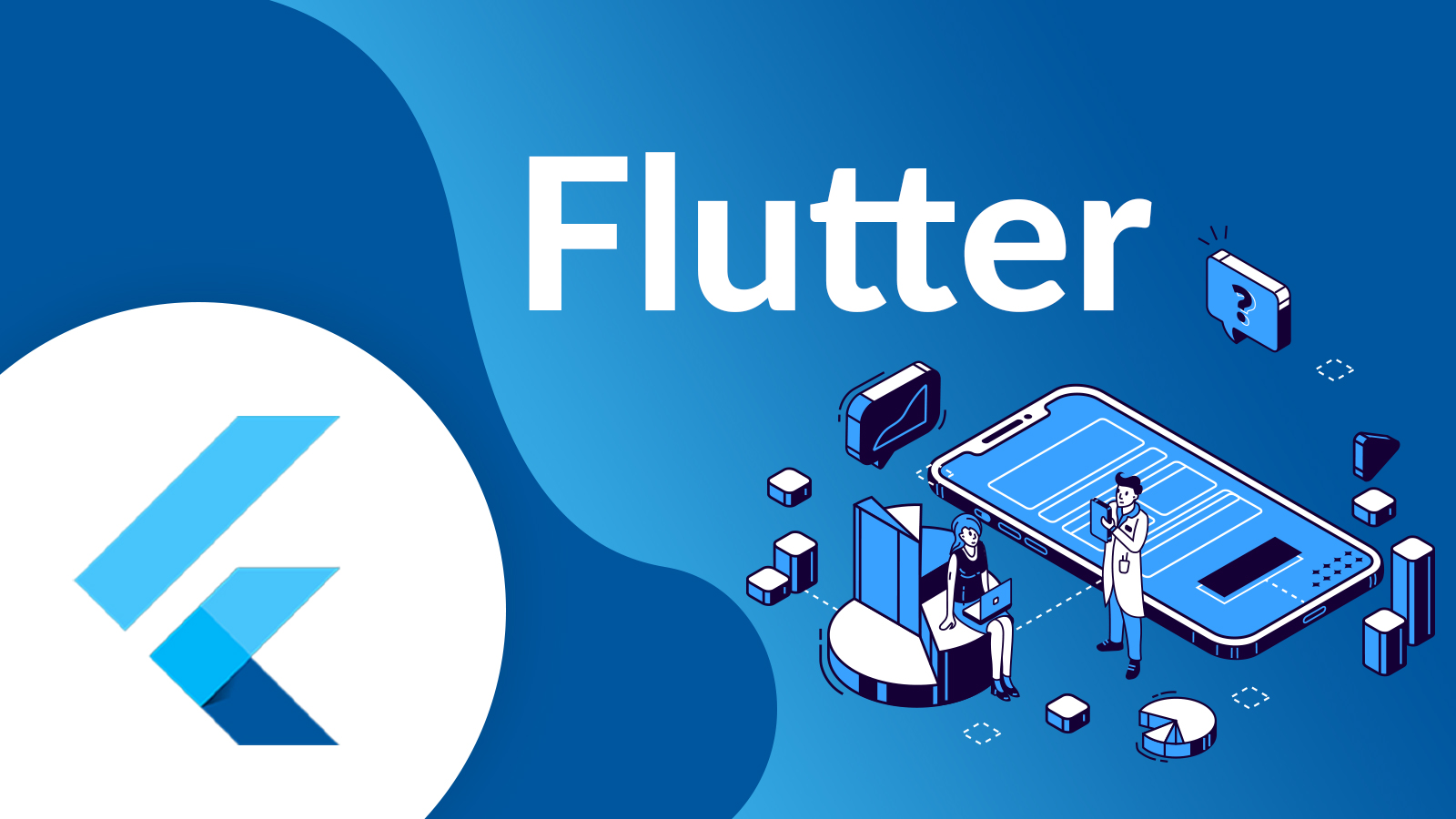 Remarkably, this is true instead of creating separate code bases for each operating system. Flutter is a framework and a complete SDK that includes everything you need to build cross-platform applications, unlike other popular solutions. Using Flutter, developers can quickly create mobile applications that run on several platforms and look and feel great across various devices.
As a result, the software launches faster and performs better overall. In the following parts, we'll discuss it in further detail. Since the client plays a significant role in the development process, the team ensures transparency by keeping you posted on your project's progress. The cost of hiring an experienced Flutter mobile application developer might vary depending on various factors.
Some are as follows:
First, the developer's level of expertise is a significant consideration when pricing out a Flutter project. There are junior, intermediate, and senior tiers of developers. A junior developer just starting in the Flutter ecosystem would be less expensive to hire than an experienced senior developer.
Secondly, the ultimate cost will be primarily based on your job's difficulty. Naturally, a project with more complex features, higher-level functions, and sophisticated technology integration will take more time, work, and expertise. Therefore, the cost goes up.
Thirdly, the developer's location is an additional factor to consider. Developers often charge more in more expensive regions. If there is a high demand for Flutter developers in a particular area, the local market may set a higher hiring price.
Remember, an experienced Flutter App Development Company can create Android, iOS, and web-based mobile applications for startup businesses and Fortune 500 companies. Build a high-quality UI/UX and cross-platform application with tech brains. Some have built 500+ projects in 25+ industries and can create a quick, scalable application to get an excellent venture for your firm.
The Flutter Mobile App Development Framework Pros And Cons To Note
Flutter is the preferred app development framework because of its hybrid foundation and attractive user interface. The free and open-source Flutter framework may be used to build applications for devices running Google's Android or Apple's iOS. This reactive hybrid framework stands out because of its assistance with UI deployment and animation design with Android/iOS interoperability.
Because of its cross-compatibility, Flutter makes creating applications for different devices easy. It also simplifies the maintenance process. It's simple and inexpensive since just one codebase has to be tested to ensure the transfer goes well. Flutter's widgets are an essential aspect of the platform. They serve as building pieces for nearly every development element in the Flutter SDK.
There are many pre-made widgets in Flutter, but you may also make your own or modify those already there. Automated testing is also available with Flutter tools for unit, custom widget, and integration testing. These are the instructions from Google for those tests. Fastlane is a free platform that connects Flutter with major Continuous Integration (CI) systems like Travis, Jenkins, or Cirrus.
As mentioned, Flutter facilitates rapid mobile application creation, easy integration, enhanced performance, and highly customizable user interfaces. It's a popular choice among developers despite being created just in 2017. Before hiring, it's essential to define the project's scope, establish a hiring budget, and estimate how much time you'll need to manage the Flutter developers you bring in.
The Top Pros:
Fast development: Flutter's hot reload feature allows developers to see the changes instantly without recompiling the app. This speeds up the development process and helps developers to iterate quickly.
Cross-platform development: Flutter enables programmers to produce applications that function flawlessly on Android and iOS operating systems. As a result, production time and expenses are cut.
High-performance: Flutter uses its rendering engine, which makes the app run smoothly and quickly, even on older devices.
The Main Cons:
Limited third-party libraries: Flutter is relatively new; therefore, it doesn't have as many third-party libraries as other frameworks. This can make it challenging to find a suitable library for certain functionality.
Steep learning curve: Dart, a unique computer language used by Flutter, can be difficult for programmers accustomed to other programming languages.
Small community: Flutter has a smaller community than other frameworks, so finding help and resources can be challenging.
Moving forward, in this comprehensive guide, you'll explore some notable differences between Flutter & Kotlin to help you make an informed decision. Whether experienced developers or beginners, you'll learn all the essential factors you need to consider before starting your next mobile application project. From development speed and flexibility to compatibility and user interface.
In Conclusion;
Mobile app development is now a lucrative business endeavor for startups and established companies. Due to the rising use of smartphones and the growing popularity of practical and efficient mobile solutions, there has never been a better opportunity to enter this industry. However, having a defined app purpose is essential in the cutthroat mobile app development industry.
Unleash the power of your business through Flutter technology. In layman's language, its Agile Methodology helps to empower the best website design outcomes and effective mobile application development results to produce tremendous projects. As a result, you'll be able to achieve user-friendly applications and responsive websites for your online brand and digital business venture.
It is also vital to employ effective revenue strategies. Fortunately, most developers who work with the help of the Flutter Framework already have a solid grasp of the various features needed to make suitable mobile applications. In particular, applications that are as strong as their native equivalents since Flutter is built on the Dart programming language, which Google developed.
Be that as it may, you can hire expert mobile application developers for your new, startup, or existing digital online business (on monthly, yearly, or weekly terms). Sometimes, our pricing plans may also depend on your requirements and our hiring model. Notwithstanding, we have senior experts with skills and trend-setting tools in the Internet industry. Build your solutions with us!
---
Related Content Tags