In this guide, you are going to learn the basic steps to click faster while playing games as an armature or even an advanced gamer. Whilst, bearing in mind, advanced technology has changed how we choose to spend our free time! The most common way to spend spare time is gaming. Now, there is a difference between a gamer and a pro gamer.
Be that as it may, if you wish to be a professional gamer, you only need a laptop/pc and a mouse/keyboard to start. However, there are other aspects, such as the clicking methods, clicking speed, motion, and lighting, that do not matter to you. All you need is some time to get started with your game! But, when you are a professional gamer, several things matter.
Mainly, things like the aspect of the mouse-clicking speed. For some people, like professionals, entertainment is not the only way they play games. The other reasons include the competitive sense for each other and even earning money. When it comes to influencing the outcome of your games, clicking speed holds the utmost importance.
Unfortunately, mouse clicking speed is not a thing that every gamer is aware of, whether a novice or a proficient. That said, to practice, all these clicking techniques, you can use a click speed test tool as your starting point, yes. But, there are a few other points that you'll need to note down. And, that's why this guide will come in handy to support you in all that.
Why It Matters To Click Faster For Gaming Enthusiasts
First things first, just like we aforementioned, you can use a CPS Tester Online to test your skills. Find out your clicks per second using the clicking test. In addition, the simple right-click CPS test calculates your clicking speed. How fast can you click in 5 seconds? Start the game by clicking the 'click here' button. Note: The timer starts with the first click.
In most games, one of the essential things you need is to target your opponent or a particular thing. As an example, in Sandbox Games such as Minecraft, the vital thing is to maintain the clocks while shooting or aiming at a specific target. And in shooter games, you need to seek your crosshair at one point or a target to get going without getting injured.
Generally, the time you press your mouse button is called the mouse click speed. So, if you are new, do not think that double click is the last step of the clicking process. You still need to learn a lot! Such as different clicking methods to increase mouse click speed. Gamers use other clicking techniques to get a higher CPS rate and gain an advantage over their competitors.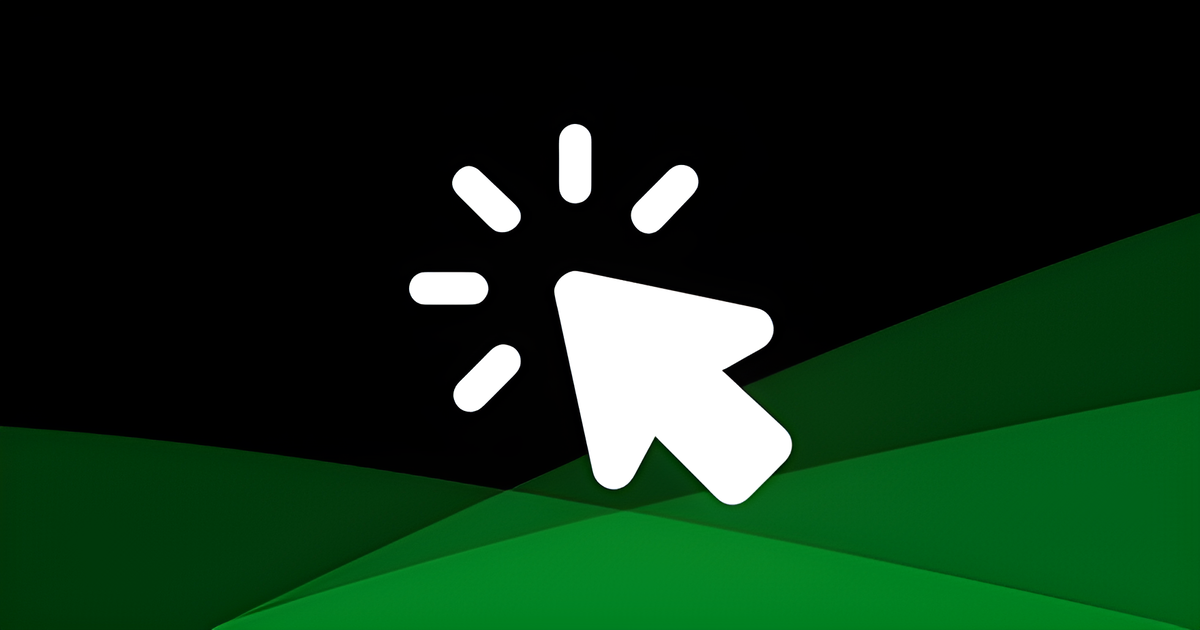 To enumerate, the CPS test stands for the Click-Per-Second test. It can be a 10-second simple test. Whereby, you'll need to click as many times as possible before time's up. Feel free to try as many times as you want. Make sure to get your best score (CPS – Click Per Second). On one hand, according to our big data analytics, the average CPS is 6.69.
While, on the other hand, the world record was said to be 14.1 according to Google. People may get a bit higher score on mobile/tablet than desktop. So, the big question here is this: Can you beat this record and break a new one? Well, you can answer that silently in your free space. But, please feel free to share this test with your friends, and challenge them!
How To Measure Your Clicking Speed With Click Speed Test
Generally speaking, many Minecraft players constantly talk about their CPS, which stands for clicks per second. CPS can really change how you handle yourself in a competitive player-versus-player minigame in Minecraft such as BedWars, SkyWars, Practice duels, and many more. Differences in CPS primarily show up in various forms.
For instance, you may consider how frequently damage is being dealt to the enemy player, as well as knockback being dealt to them due to the way how Minecraft combat works on these servers. Due to all this, PvP players seek many different ways to increase their CPS, all of which we will review in a bit. Can you advantage in defeating other players more easily?
Obviously, yes, high CPS is, particularly, useful in some cases of bridging — which, simply, means creating bridges to cross over an empty space. For example, to get on a SkyWars island to attack someone. This is prevalent in types of bridging like god-bridging — which often requires quite a high CPS to perform correctly (Free CPS Chrome Extension).
Briefly, aim to correctly hit the enemy player with a higher CPS than them. Thus, you are more likely to deal damage more frequently and knock them back more than they do to you. Lastly, it's also easier to build combo attacks that way. Note that some non-PvP servers, such as purely Survival servers, are disabled this way of PvP — less skill-based in combat.
How to test your click speed using the CPS checker:
Firstly, Visit the official clickspeedtester.com website from your browser.
Click on the 'Click Here' button to begin the click speed test known as the right-click CPS test.
The timer and click counter will appear as soon you click the Start button.
Keep clicking as Fast as you can until the timer is complete.
Once the Click Test is complete, you will see the results in the form of CPS (Clicks Per Second).
In addition, the good news is that if you think that you could have performed better in the click tester, you can always click the 'Restart Test' button to take another chance. Specifically, in this mouse clicker test and score higher than the previous one. There is no limit on Restart, so you can keep repeatedly practicing to get the best out of yourself.
The Key Steps To Help You Click Faster While Playing Games
Just like the clickspeedtest team puts it, the advancement in the gaming world has captured the eyes of gamers to slam their feet on top of the leaderboard. As a result, gamers all around the globe are busy finding tips and tricks to make their gaming experience better than others. Notwithstanding, different factors are the keys that elevate a certain player's level.
And, if you can recall, as we aforementioned, one of these key points is nonother than the Click Per Second (CPS) in its very solid nature. Suffice it to say, most of the games, exclusively the Minecraft PVP, require frequent clicks per second to match their opponents' frequency. Eventually, the one with a higher CPS wins the competition.
In a nutshell, the CPS Calculator calculates your final clicking speed, which is calculated by dividing the number of mouse clicks by the number of seconds taken. The CPS value gives you the exact idea of how fast you can click your mouse button. In games like Minecraft etc., the high CPS will help you in tasks like Fighting, Bridging, and Putting up walls.
The Formula: Clicks Per Second (CPS) = Number Of Clicks / Number Of Seconds
So, have you ever wanted to click that cookie faster or shoot that gun faster? Many people find the problem of not being able to click fast enough! Do you want to increase your click speed while playing games? If yes, then in this post we will show you what you can do to increase your click speed to win games. Who holds the World Record for most clicks per second?

Well, according to the well-known website Recordsetter, Dylan Allred from Las Vegas holds the Clicks per Second record for the most number of clicks in 10 seconds. By all means, if you are a gamer, you should know the importance of click speed. As such, let's now try and discuss a few simple steps that you'll need to consider if you want to click faster while gaming.
Step #1: Practice your clicking skills more often
If you are a new gamer you need to pay attention to practice. If you don't have good clicking skills then practice on an online CPS Counter Tool to increase your click per second. You can also try clicking techniques like jitter clicking, butterfly clicking, drag clicking, and the like. Always remember, these skills involve rapid finger muscle spasms to click faster. 
In many PvP game modes, players constantly try to improve their CPS values to have a better experience. Lots of players in the community think it is great to have higher CPS, yes. More so, since competitive players love skill-based mechanics, the main mechanic of Minecraft PvP is based on CPS because it involves improving and getting better at a skill.
Let's get to reviewing some of these ways to have higher CPS. Other than simply practicing clicking faster, there are many ways to register faster clicks on your mouse. Below are some of the topmost used methods by gamers.
Jitter Clicking:
Basically, jitter clicking involves tensing up your arm and wrists muscles — causing your fingers to vibrate. You don't have to actually click on the mouse with your fingers, just place your fingertips on your mouse as you would normally. And tense up the arm you're holding the mouse with — it'll start vibrating your arm, and with it, your fingers.
Notably, there are two issues with this method. First, with little practice, some players have problems aiming properly with their mouse to make a hit on an enemy player in PvP modes. In this case, it is, equally important, to have good aim with your mouse rather than just increase your CPS.
Secondly, for some people this can cause pain or injury due to having to flex your muscles in a weird way — this is individual, but if you feel any pain, you should look into the other methods that we'll cover now.
Butterfly Clicking:
It's, important to realize, that although most players use diverse techniques like jitter clicking and drag clicking to boost the CPS, butterfly clicking is the ultimate choice for most gamers.
To enumerate, butterfly clicking involves putting two fingers on a single mouse button and clicking in alternation with both fingers as fast as possible. This essentially doubles your standard clicking speed as it allows you to use and coordinate two fingers.
Drag Clicking:
Forthwith, drag clicking is when you drag your finger down from the top of the mouse button. Markedly, this creates friction which basically accidentally tricks the mouse switch to register multiple clicks as you drag your finger down.
With all these methods, remember to also practice your mouse aiming and in-game movement to be better at Minecraft PvP, as they're equally important. And, if you are interested, you can also have a look at the CPS Test World Records as well as gather more useful details. Such as the steps to take in order to apply to set or break a new clicking record…
Step #2: Use a mouse instead of a laptop trackPad
If you use a laptop for playing games then use a gaming mouse instead of a laptop trackpad. The laptop trackpad is not easy to use as compared to a mouse. The gaming mouse has a good design and a quick response that is specifically made for playing games. Some of the best gaming mouse brands are Razer, Logitech, Cyborg, Mad Catz, Steel Series, and others.
It's also worth mentioning that there's no clear best gaming mouse on the market – but there are definitely better and worse options based on our extensive testing. While we have taken what critics and users think when making our selections, these are still just starting points to guide your own experimentation, rather than a definitive ranking.
Note: Using a mouse to click can help you click faster than the click that is done using the laptop cursor. This is because of the hand position and the science involved in clicking. The best thing is to adjust your mouse properties right.
The mouse settings panel offers you a variety of ways to adjust the options your way. For example, to fix your mouse over-clicking, open the cPanel. Click or double-click the mouse or settings icon. In the properties window, click the buttons tab, if not already selected. On the buttons tab, adjust the slider for the double-click speed option, then click OK.
Step #3: Choose a proper mouse, like a gaming mouse
Besides considering using a mouse instead of a trackpad, it's also good to consider using the right mouse for playing games. A good choice is a Razer mouse. Other preferable gaming mice companies are Logitech, Cyborg, Mad Catz, Steel Series, etc. Keep practicing, keep playing games, and go online to check your clicks per minute.
Setting a game type and a hand size should narrow the field of potential options substantially. We would recommend mice with optical sensors (eg the PixArt 3310 and above), low weight (~95g or less), a smooth shape, and at least two side buttons. In terms of manufacturers, some of the best-trusted brands are BenQ Zowie, Logitech, and SteelSeries.
Don't worry if your favorite mouse didn't make the list – we probably considered it, but ultimately went with a different option. What's more, if you have been asking there is also this full roundup of the best gaming mouse pads to consider.
The other topmost best gaming mouse includes: 
By far, mice from Corsair, Finalmouse, and Razer are also popular and could be worth considering. Of course, yes, there are also specs and features that are relatively unimportant and should be considered last when choosing a mouse. We would place high maximum DPI settings, RGB lighting, and good software into this category for most people.
Although, of course, all the mentioned three features are nice to have in your purchase options. Not to mention, extremely high (>3200) DPI options aren't evidence of a good sensor. Overall, RGB lighting is normally covered by your hand and most mice software include similar functionality with varying degrees of usability.
Step #4: Operate with your computing keyboard
Your mouse is not the only device you may use to control games when playing them on a PC. You can carry out various tasks with the keys on your keyboard as well. In order to click more quickly, you should be aware of the game's rules before starting. But, most gamers will often ask this question: How much DPI do I need? Well, it depends on the games you play.
But, 3600 DPI is probably sufficient for most purposes. For accuracy's sake, training yourself to use a lower DPI like 400, 800, or 1200 may be beneficial. And now, while considering the computing keyboard and mouse options, it's good also good to note the options that are available for left-handed PC gamers as well.
On that note, most left-handed gamers survive using symmetric mice, with few true left-handed gaming mice available. Definitely, we've just included several of the former above — you just need to follow the links to find the best mouse that will suit you. But, we are looking for true left-handed mice to test and include on this list in the future.
Step #5: Place your hand and fingers properly
For beginners, to click a mouse, lightly press and release the left mouse button with your index finger. But, be careful not to move the mouse while you are clicking. The trick is to keep a relaxed hold on the mouse while you press the button. So, how can click speed be increased to click faster in regard to the way you position your hand and fingers?
Well, there are a few crucial factors including how your hand and fingers are positioned.
The following are some things to be aware of:
Maintain your fingers close to the mouse. neither near the mouse nor far from the mouse. This can lessen the chance of an error occurring and a delay.

Keep your grip on the mouse loose. This will be helpful in

increasing click speed

.

Avoid multitasking while playing games, such as using the mouse to scroll, drink, or eat.
That said, when you're ready to use the mouse, place your pointer finger on the left (or right) mouse clicker. Either a steep incline or a straight upward and downward slope should be used. Avoid keeping your finger on the mouse between clicks or removing it from it for an extended period of time. When clicking, exercise caution.
Keep in mind, the mouse may move out of position if you touch it too firmly. You can also observe a slowdown in the pace of your clicks. Get your mouse ready, and place your pointer finger on the left (or right) mouse clicker. Make sure it is either at a large slant or straight up and down.
Consider the following best practices:
Keep your finger near the mouse, and between clicks, don't take your finger very far away from your mouse, or even keep your finger on the mouse.
Click lightly. You don't want to put too much pressure on the mouse, or it can slide out of position. Even worse, it can slow the speed of your clicks.
Be sure to have a good grip or the mouse can slide out of your hand.
Make sure your hand is not doing something else, like scrolling.
If you are not doing anything else, and have your other hand free, you can use both hands. Put both of your fingers on your mouse, and alternate clicking between your hands. Get a rhythm in your head, and put it into your fingers.
What's more, if you still are not clicking fast enough try an auto-clicker, if it's allowed in what you are doing. Some gaming servers don't allow auto-clickers. If it is allowed, then download one and follow the instructions on how to use it.
Minecraft Players Started To Pay Attention To CPS Techniques Long Ago!
Soon after Minecraft became popular, lots of different types of game modes and themes of servers popped up, and of course one of the major ones was always PvP. One of the first early examples of PvP servers would be Hunger Games, which was a Minecraft version of battle royale where players gathered loot and fought in order to become the last one standing.
Soon after, BedWars and SkyWars — game modes still popular today — became well known. They both consist of a series of islands. Players spawn on one of the islands and engage in combat with other players — they can also be played in teams in separate modes. Needless to say, CPS became important almost immediately in all game types.
In particular, when players could simply register hits faster to enemies if they clicked faster. After the release of Minecraft Java Edition version 1.9, by default, Minecraft added a cooldown to attacks, which negates CPS benefits — PvP servers usually remove this across all Minecraft versions. What if you see a sword icon in your crosshair after your attack?
Well, this means any further attacks will have reduced damage to avoid making use of CPS advantages. This was done to make normal Minecraft gameplay, like Survival and Creative game modes, more mainstream, appealing, and accessible. Overall, we can say that clicking is the most common function of the mouse. Now, a few questions arise worth noting.
Some of the FAQ questions include:
Does click speed matter in Minecraft?
How many CPS does Minecraft register? etc.
Firstly, Click Speed DOES MATTER. The battles of Minecraft PvP highly depend on the accuracy of your aim and the combos you hit. To have more and more combos, it is vital to click faster to hit your opponent before hitting you back. At a slower clicking speed of 3-4 CPS, your hits will not be converted to combos, and chances are you may never win.
Therefore, you must play at least 6-10 CPS to make sure you knock your opponent down! On the other hand, Minecraft officially claims that it registers around 4-8 CPS. Therefore, anything above 8 CPS will result in latency. Be it regular clicking, jitter clicking, drag clicking, or butterfly clicking, you have to understand all clicking methods have their own benefits.
Summary Notes:
As you can see, fast clicking is helpful in various games, and sometimes it can be the deciding point to becoming the winner. That is why, so often, we see gamers put up this question, how to click faster? Using unique clicking techniques such as Jitter clicking, drag clicking, and butterfly clicking, you can click faster and achieve higher clicks per second.
Whilst, giving you an extra advantage over your competitors. For your information, regular clicking is how you use your mouse to click on daily routine tasks like browsing the web, editing documents, etc. In that case, a CPS score of 3-6 clicks per second on average at regular clicking is considered a good clicking speed.
However, some pro gamers have achieved more than 8 CPS in regular clicking. The advantage of sticking to the regular clicking is that it lets you have a good aim in fights, but it results in lower CPS in the clicking test. Remember, you can click your mouse as fast as 142 Clicks in 10 seconds. You should aim at focusing on the best click method that suits your needs.
---
Below Is A Table Showing The Average CPS Tester Score
---
| Technique | Difficulty | Score |
| --- | --- | --- |
| Regular Clicking | Easy | 3-9 |
| Jitter Clicking | Hard | 10-14 |
| Butterfly Clicking | Extreme | 15-25 |
| Drag Clicking | Extreme | 25-100 |
Fortunately, the CPS counter runs on the backend to calculate your clicking speed in the CPS tester tool. So as you start the click tester, the counter at the code's backend begins to record every click. And when the time gets up, you will see your Click rate in terms of CPS. In logical terms, the CPS counter provides you with the number of clicks you made.
And then, thereafter, it's divided by the total time you took to make those clicks. The importance of Click Speed in the likes of Minecraft PvP is that: Minecraft PvP is all about attacking the opponent and getting as many hits as possible. To hit your opponent, you use your mouse click.
Other Related Resource References:
Of course, yes, whenever you are playing your games, you should have the above points in mind. So, to click faster when playing games, remember the aforementioned instructions. You should employ the Jitter clicking and Butterfly clicking methods. Also, use online cps tester tools and practice clicking daily — very helpful to increase clicks per second.
Both of these abilities require quick finger muscle contractions to click more quickly. Be that as it may, you can look for these kinds of training videos online to learn these topics. But, if you'll need more support, you can always Consult Us at any time so that we can help you further. Or even share your contribution questions (for FAQ Answers) in our comments section.
---
Related Blog Tags: