Generally, SEO article writing tools in content creation have the main goal of increasing the website's organic visibility and ranking in the search engine result pages. Unlike traditional copywriting where writers think about product presentation first, the goal of SEO writing is broader. Hence, this kind of content creation keeps user needs and SEO results in mind.
SEO writing is the process of writing content with the goal of ranking on the first page of search engines like Google. This is achieved by researching relevant keywords and creating optimized content that answers the user's intent. Google, for example, uses "spiders" that crawl content to see what it's about. During this crawl, they learn quite a lot.
Especially, about the web page by the language used on it. Eventually, SEO writing optimizes the content on the page so that search engines will more easily crawl its content and judge it favorably. When it is judged more favorably, it is given a better placement in the SERP. If the content is created without SEO writing, it may not come across as search engine friendly.
And, as a result, the crawlers may not even figure out what the page is about. Arguably, SEO writing is done to help content rank better on Google. If the content is not optimized, it will come up several pages back in a search. Today, article writing has become more complicated. You have so many things to take into consideration to create top-tier content.
Moreover, you need to satisfy not only your clients but also search engines. The best way to reach both goals is to employ SEO article writing tools! This kind of content creation lets you keep user needs and SEO results in mind. Fortunately, SEO writing is fairly straightforward, but it isn't always easy to do. That's why most SEOs seek alternative tools as a rescue.
The Main Reasons To Use SEO Article Writing Tools 
Apparently, some texts require an all-around approach. That's when SEO article writing tools come in handy. They ensure you write top-notch content without spending ages on its creation. As SEO article writing pros include better ranking on SERP, better engagement level, and higher conversion rate, you need to shoot your shot!
The idea that SEO article writing tools are useful for Search Engine Optimization (SEO) isn't anything groundbreaking. For one thing, this is something that we have been covering herein for quite some time now. In fact, most digital online web business marketers know that knowledge is power and that one's SEO knowledge is only as strong as the data it's built on.
Suffice it to say, that having access to accurate, reliable, easy-to-use SEO article writing tools will only make your SEO strategy stronger. In the long run, you'll gain invaluable insights into not only how your own site is performing, but also what your competitors are doing in their SEO efforts. Basically, it can be quite easy to get pulled to the dark SEO side.
Particularly, in this new era of content creation and the modern world of content optimization — that's full of shady marketing and SEO tactics. Fortunately, you can scratch that itch by spying on the competition without crossing any ethical lines. Many SEO article writing tools, like SEMrush or Raven Tools, allow you to dig into your competition's SEO strategy.
How great SEO article writing tools help:
Deliver high-quality texts to your target web readers
And also, you'll never miss an opportunity to rank higher
Easily find the most fitting keywords for your website blogs and post contexts
Find out more about your area of keyword difficulty, search volume, and clicks
Usually, an SEO keyword research tool will help benchmark your keywords against your industry
A convenient filtering system to organize keywords by word count, search volume, or keyword difficulty
With these tools, you can easily check your grammar as well as write using the right tone of voice
They'll easily analyze top results for certain queries and create content for you
You can make your own custom templates aimed at your needs, and more…
From this illustration, we can simply say that: SEO article writing tools offer you/your web-based business and content creators/marketers a great way to up their strategic content creation, content SEO audit, search engine result pages optimization, content marketing, and all other related content plans. Think of your high school English teacher.
Specifically, that teacher who swore up and down those rules about prepositions and conjunctions — that they were critically important, right? Well, they're not any determining factor when it comes to contextual web publishing. In fact, there are only 4 real principles of good non-fiction writing! And, they all include the following basic elements;
To "make it" all:
short
simple
direct
targetable
Of course, by "targetable' we mean that it should be all about the target reader or the potential audience. Be that as it may — if you do all those 4 things at a go, you'll improve your writing every time — and then there are the topmost best SEO article writing tools that will also come in handy — plus other editing apps that help you do them all head-on.
Why It Is Important To Get On The First Search Engine Results Page
As we aforementioned, SEO writing is done to help content rank better on Google. If the content is not optimized, it will come up several pages back in a search. So, why is it so important to get on that first page? Well, a certain study by SEJ found that the number of clicks that pages get depends not only on getting onto that first page of search engine results.
Particularly, as far as position #1 to #10 in the (SERPs) Search Engine Result Pages such as Google, Bing, Yahoo, Yandex, DuckDuckGo, and the like are concerned. However, it also highly depends greatly on getting as high up on that page as possible. Notably, the first result on the first page gets clicked on by more than 28% of people doing the search.
After that first result, the percentages go down with each spot on the page. So, that's why you need your website to be one of the first results that people see in top positions. Additionally, writing content with your website for SEO in mind is also important because it is a marketing technique that keeps going for the life of your website.
As a matter of fact, it's worth mentioning that a majority of webmasters and content designers do well with PPC advertising, but if they stop paying for that advertising, it will no longer bring traffic. Remarkably, good and quality content SEO audit will keep working for your website no matter what else you do to market it in a variety of forms and channels.
The Topmost Best SEO Article Writing Tools For Content Copywriters
The reality is that; there is no magic formula for ranking the best in search engine results. Although, there are several parts of the new Google algorithms that we do know about yet. But, content should be written with those aspects in mind in order to rank better. The language used must be straightforward enough for human readers to connect with it.
In addition, your chosen SEO content copywriter must use keywords throughout, but also use them in a natural fashion. And, even though they will get the assistance of SEO article writing tools, the SEO copywriters should understand how to write content with a unique voice and a writing style that flows well. They should know exactly how to target their niche.
More so, in regard to who the intended audience will be — so that they can factor that into the way the copy is written. One of the most important aspects of SEO writing is using the proper keywords. This means knowing what people are searching for when they are looking for sites like yours. This requires the SEO copywriter to do some keyword research too.
And then, thereafter, create a list of words and phrases that need to be included. Essentially, some of these tools will allow you to quickly and easily enter the word or phrase to learn what billions of people want to know. And then, thereafter, their web-based application platform software will suggest various queries to build your content around them.
Of course, when writing texts for your site, you need to set measurable goals to evaluate the content you create. For SEO writing, it can be, for sure, SERP position, organic traffic, but also click-through rate, conversion rate, and so on. As this kind of writing requires extra effort, it's a worthy idea to use extra help. So, see the tools that will assist you during this process.
Below is the summary of the topmost SEO article writing tools:
Ahrefs
Jasper.AI
Similarweb
Semrush
Answer the Public
Grammarly
Frase
Copy.AI

Clearscope
Surfer SEO
MarketMuse
SEMRush Writing Assistant
Headline Analyzer
Hemingway
Cliche Finder
There you have it! A full breakdown summary of the topmost best SEO article writing tools that we'll be covering today. And, as simple as that sounds, these powerful tools will help you to improve your writing a great deal. Whilst, ignoring things like spelling, grammar, and punctuation issues that have nothing to do with good writing.
Instead, most of these toolkits usually focus on what really matters in driving your content a step ahead of others (your competitors). Before we begin our round-up, it's worth mentioning toolkits such as Yoast SEO Plugin and All In One SEO (AIOSEO) Pack that should be the SEO core heartbeat — for all those relevant to WordPress content SEO audit.
The trend of the last few years is thinking about what customers need first. We are no more going to the keyword stuffing techniques. Yet, to rank for certain queries your articles should group around a specific keyword. An SEO copywriter has to stay on top of all SEO changes so that they can be integrated into his work. A great tool like this is your best bet.
And, Ahrefs is exactly the tool that will help you look for those keywords without any complications. You will give detailed information about each word – from its difficulty to volume or clicks. Moreover, Ahrefs provides an in-depth guide on how to find the correct keywords for everyone too.
Jasper is yet another favorite for many when it comes to SEO article-writing tools for great blogs and posts. It's a GPT-3 based AI copywriting tool that helps you do a ton of stuff, from rewriting sections of your content to writing an entire article from scratch, basically only using artificial intelligence. It has a powerful integration with Surfer SEO as well.
Overall, which helps you lock in on a keyword and write the piece with SEO in mind. Jasper can be used for tons of stuff – copywriting for Facebook Ads, mass-producing product description blurbs, or just getting out of writer's block. Perse, you can use it for two main purposes: One, to help you break through procrastinating when writing SEO content pieces.
And two, to repurpose your content into different formats (like Tweets and LinkedIn posts). We'd say, overall, most of the words you read from most sites are still their own and not written by a robot. But, what Jasper does is help you 2-3X in terms of productivity when it comes to content writing. Not that bad, right?
Of course, you have alternative SEO software when it comes to keyword research. This way, you can use Similarweb for this purpose. It's another powerful tool that will show you the traffic share per keyword and the freshest data.
Also, you can benchmark your keywords against your industry to ensure that your hop on top of sector keyword trends and never miss an opportunity. Besides, you can get really great suggestions to enrich your content and meet a wider audience. You can do this with the keyword generator, gap, and seasonability.
And here comes the fourth qualitative keyword research option you have. The platform is often used for keyword research and online ranking data, including metrics such as search volume and cost per click. With Semrush you can look for your desired keyword and get the best-fitting suggestions to create all-up content. It has a very convenient filtering system.
So that you can organize keywords by word count, search volume, or keyword difficulty. There's even the searcher intent metric that we find just awesome. It runs an SEO audit of your blog, looks for backlinking opportunities, and lots more. Semrush also allows you to create a keyword gap analysis. This way, you know what opportunities you are missing.
As we now know SEO article writing is content creation with search engines and people in mind. Let's talk about the tool that will help you with the second part of the equation. Answer the Public is a free SEO article-writing software that will offer you dozens of ideas. All you have to do is write a word or two that refers to your chosen topic.
For more precise results, don't forget to choose the country and language. This tool will instantly give out various queries people are looking for. Moreover, you will see loads of ready topics grouped around your keyword. The ready themes come in the form of questions (e.g., why, where, when), or statements (e.g., can, versus).
This tool doesn't require an additional introduction. Anyone working in content marketing already knows it. For sure, the primary goal of it is to check our grammar. That is, of course, vital as we don't want to lose people because of typos and errors. But, we suggest looking at other options and functions it offers.
We mentioned you need to write for people. That means you need to know the particularities of your audience. With Grammarly's help, you can arrange your tone, delivery, and clarity. This way, you can get suggestions on how to sound more official or polite. Or, you will get recommendations on how to make your texts more informative or persuasive.
The upcoming 2023 is a great time to use technologies to write better SEO articles. Frase is an AI-powered writing tool that will help you produce top-tier content spending lesser time much more easily and quicker. This tool analyzes top results for certain queries. Based on them, Frase can create content for you.
Yet, our goal here is to make your own custom templates aimed at your needs. Accordingly, you instantly get a basis for your future article. On top of this, Frase can help you generate a blog introduction! All you need to do is enter a blog title and the software will automatically create a solid introduction, and edit it to 100% fit your target audience.
Moving on, Copy.AI is a toolkit that allows freelance writers, marketers, business owners, and copywriters to create quality content. This includes blog intros, landing page copy, LinkedIn ads, and product descriptions. Simply head over to Copy.ai, and you'll find all the templates laid out on the left. Like most of its competitors, it uses the GPT-3 language model.
So as to create human-like textual content and offers 100+ templates in 25+ languages. The best thing is that you can now use Copy.ai completely free — forever! No trial, no credit card. Just sign up for free and start creating the content you need.
Yes, content production is often not easy. So, we have to offer another AI-driven article-writing software. And, as one of the Clearscope clients says it "is an amazing tool to streamline what happens in content and SEO." This tool promises to help you make your content not only qualitative but also highly relevant.
As such you can keep your clients spending more time reading your articles and growing their loyalty. Clearscope allows you to create content briefs and outlines. Moreover, it offers a text editor option so that your texts are grammatically correct and have high readability. On top of that, Clearscope has a Google Docs add-on and a WordPress plugin.
Surfer is a tool designed to help SEO optimize written content, like blog posts and articles. It works by analyzing the content of a page against "500+ on-page" signals. It also has a built-in keyword research tool. Can I use Surfer SEO for free? Yes! Surfer offers free access to Grow Flow for new domains with less than 100 impressions per day!
You can take advantage of Grow Flow to grow your domain until you reach 100+ impressions and activate the full power of the tool! So, yes, Surfer SEO is super useful for creating SEO content and updating existing page content. We religiously use Surfer at our agency, followed by popular SEO tools like Semrush.
When you create or optimize content with Surfer it — analyzes 500+ on-page signals in one sweep. Surfer's SEO Audit will find relevant pages on your website and crawl them. You will find out how many pages link to the audited URL — it will report related pages that you should link. Free SEO tools will not give you an SEO analysis that moves the needle.
SEO article writing goes around creating awesome content for engines and people. This way, the topics you pick play a huge role too. MarketMuse automates content and topic research to help you prioritize impactful content. The software will audit content across your industry and tell you about its authority and quality.
This way, you'll know what themes have more potential. With MarketMuse you can write as a professional. It's possible thanks to content briefs and suggestions the tool will offer you. It will help you to cover the chosen topic more in-depth and answer the right questions. It accelerates content research, creation, and optimization process using AI to do the heavy lifting.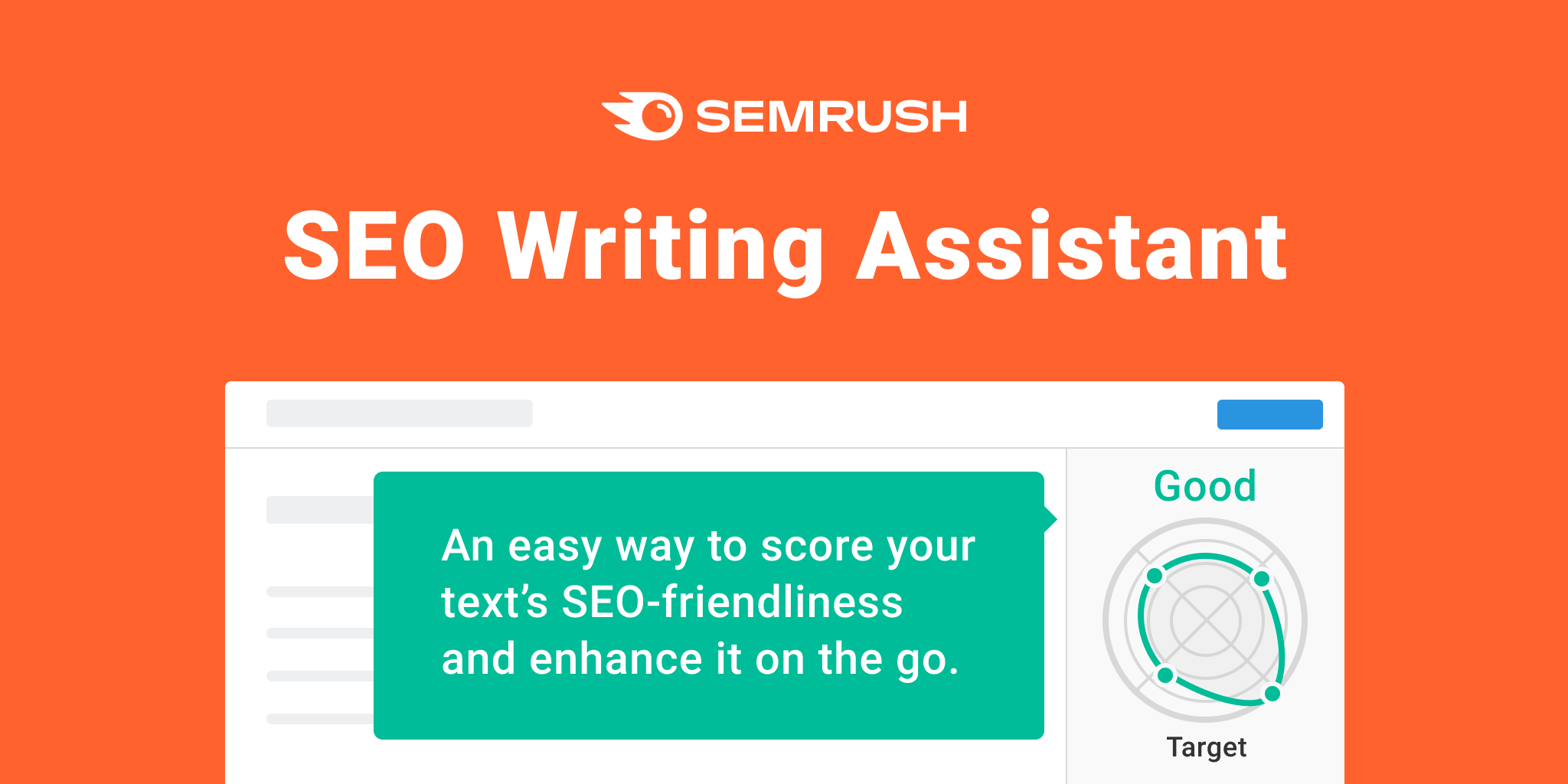 At all costs, SEMRush has a ton of tools for SEO, but their Writing Assistant is underrated when it comes to writing content that ranks. We are a big fan of SEMRush (though we also love Ahrefs). SEMRush, the platform, has so many tools it's almost overwhelming. From SERP Tracking features to keyword research and even tools to analyze PPC and social media.
In a nutshell, it's a digital marketing powerhouse. One underrated tool is the writing assistant, which is a Google Docs add-on to help you optimize your on-page SEO for things like keywords and readability. Very handy and I think it's still free if you use this as a standalone product.
Headlines are a huge part of your article's success. That's why you need to take good care of them. And CoSchedule can help you do this. You only need to insert your headline to get started. After this, you need to create an account or log in to get the full info. As soon as do this, you receive an in-depth analysis of your headline.
The software will evaluate it based on different metrics. As we are talking about the article writing software for SEO, here's a special option for this too! Switch to the SEO Score tab to learn more about your headline's performance.
Forthwith, Hemingway is a toolkit that comes fully loaded with a desktop application that helps you to make your writing simpler, clearer, and more readable. This means, that if you're searching for an SEO assistance app that can improve your content writing chops, then the Hemingway App is worth a look. And, there is a good reason why that's true.
To enumerate, the Hemingway App is a web and desktop app that can improve your writing style and touch up your content by catching 4 basic writing issues: Adverbs, passive voice, long/rambling sentences, as well as any other complicated words and complex phrases — it covers your back on all that! Besides, Hemingway Editor has a free version.
Meaning, that you can use it if you have an internet connection. Similarly, the Hemingway App is a downloadable version that can be used offline with a one-time cost of $19.99. To start using it, just paste your writing into Hemingway, and the app highlights all those 4 key things that we aforementioned. Sometimes the app offers suggestions, yes!
But, most of the time you'll have to fix the issues yourself. Precisely, as soon as you start to edit your work inside the app, the highlighting will disappear. Whilst, giving you a clear path to fix each problem.
Equally important, Cliche Finder is just a basic-looking tool, yet it will help to brush up on your text. It's free to use with a limit of 10,000 characters. All you have to do is paste your text into a special box and click the "Find Cliches" button. The program will highlight all the cliche phrases so that you can fix them.
So, as a result, you can quickly get rid of words or phrases that are overused. The software will analyze your text and suggest loads of synonyms in order to make your writing more diverse. Thanks to it you can save time and concentrate on other essential things for SEO article writing.
And now, last but not least, Thesaurus is an equally great toolkit that lets us concentrate on word choice — it's a whole tool for this goal. All you'll need to do is start by typing the word or phrase of your choice. Whereby, Thesaurus will then suggest fitting options you can utilize instead of your primary choice. There's even yet another cool feature that we like.
As such, its unique feature allows you to write a sentence with a word you want to change, and then see how it looks with available synonyms. Also, you will be able to see when to use the word or phrase and examples of its usage in books, magazines, etc. This makes Thesaurus a great toolkit to consider if you want to write SEO-ready content in your strategy.
Understanding The Basic Content SEO Copywriter Qualities
For your information, most SEO content copywriters are professional writing specialists who use the well-known aspects of position rankings in the topmost best search engines such as Google, Bing, Yahoo, and the like — to create content that is better optimized for their websites or even those of their web-based business clients.
Besides using the above-listed SEO article writing tools, they must deeply understand Google's ranking factors, as well as the best practices to use in a text. Remarkably, they very well have know-how in On-Page SEO, and why it's also expected since this person will be responsible for optimizing the website blog posts and articles.
An SEO copywriter should understand how to write content with a unique voice and a writing style that flows well. They should know exactly who the intended audience will be so that they can factor that into the way the copy is written. The copywriter needs to know what the competition is doing with its copy, and should be able to do quick research.
As well as figure out what it will take to rank well for a page of content. They need to be able to write in a persuasive tone so that the copy will convert, and also need to have enough creativity to come up with new content topic ideas, especially for blogs. A good SEO copywriter will also understand the basics of latent semantic indexing to further boost the rank position.
They have to be able to pack text with as much information as possible to provide a good experience for both readers and search engine crawlers. An SEO copywriter also has to stay up on all the new changes to search engine algorithms that are announced. Periodically, there will be changes in the algorithm to make one aspect of content more important than before.
Summary Thoughts: 
In this guide, we've riffed on the best SEO article-writing tools – from SERP Trackers to reporting software. With these SEO article writing tools, not only can you see their traffic numbers and rankings, but you'll also be able to identify where exactly their backlinks are coming from and how their content is performing across all key application platforms.
But don't look for editing tools until you've finished your first draft. For instance, editing yourself while you're still drafting your next book is a huge (but common) mistake. Eventually, it will just slow you down and give your natural writing fears a greater chance to spiral out of control — "Is this good enough? Is that good enough?"– you'll be all over!
Don't put yourself through that. Your first draft isn't supposed to be good enough to publish. It's just a draft. The editing comes later. However, if you've already finished your first draft and you want an SEO article writing tool to help you with your own self-editing, there are a variety of apps we've found useful enough to look at — as you can see from above.