In today's fast-changing and competitive business environment, it is crucial to streamline and revolutionize business processes. It ensures optimal resource utilization and eliminates redundancies that may lead to poor performance. Eventually, it results in improved operation efficiency and maximizes profits. However, streamlining your business processes is never a walk in the park.
Equally important, automation requires a carefully crafted strategy and plan to unify different processes and remove inefficiencies. And that's where Hyperautomation comes into play. As data management solution experts, we can say that one of the main advantages of implementing effective data solutions is improving business processes in companies that handle large volumes of data.
Managing and obtaining valuable insights can be difficult when a company has a lot of data. For instance, the data may be scattered across different systems and databases, making access and integration challenging. Additionally, manually processing and analyzing data can be time-consuming, delaying decision-making and problem identification. This is where data solutions come into play.
We can help companies integrate and manage their data more efficiently by designing and implementing custom solutions. This allows business processes to become more efficient and effective. The desire to optimize, streamline, and revolutionize business processes is over a century old. One concrete example of process optimization is the assembly line, revolutionizing car making.
Why It Helps To Revolutionize Business Processes With Hyperautomation Services
Hyperautomation service providers help revolutionize business processes and scale operations faster through automation. Also, it makes your organization more agile and minimizes operational costs by automating repetitive tasks across multiple departments. But to get the best data automation outcomes, you must work with reputable Hyperautomation service providers in your strategic plan.
For example, by implementing a business intelligence solution, a company can collect data from different systems and databases, integrate it, and present it in an easy-to-use dashboard. This allows users to access relevant real-time information and make more informed decisions faster. Furthermore, by implementing business process automation solutions, we can help automate tasks.
The company can reduce the amount of manual work required to process data. This can include automating repetitive tasks and creating optimized workflows that increase efficiency. In addition, we can also help the company leverage emerging technologies, such as Machine Learning (ML) and Artificial Intelligence (AI), to process large volumes of data and find suitable patterns and trends.
Elements that can drive decision-making. In summary, innovative data solution providers can help companies handle large volumes of data to improve their business processes, reduce manual work, increase efficiency, and improve decision-making. As data solution experts, we aim to help companies maximize their data and turn it into valuable insights to drive their business success.
How The Renaissance Model Has Helped Revolutionize Business Processes
The continuing wave saw an interest in business processes in the 1980s and '90s, which led to quantitative approaches like Lean Six Sigma and value-stream mapping. And who can forget Hammer and Champy's re-engineering revolution? Then, the polarizing nature of Hammer and Champy's work garnered a lot of attention; at around the same time, the Japanese concept of Kaizen kicked in.
Realistically, it was a continuous improvement method flourishing in Japan and elsewhere. A more systemic and technology-based approach to business process design, execution, and orchestration gained momentum in the 2000s. In the 2000s, the strain of manual processes led to RPA (robotic process automation)—it was the concept of digital workers (bots) that did all the grunt work.
It seemed rather appealing; the fragile aspects of UI-based automation have led to a shift toward intelligent automation, or hyperautomation, where natural language processing and machine learning make the endeavors a bit more robust. Around the same time, a Dutch professor, Wil van der Aalst, introduced the process mining concept at the Technological University of Eindhoven.
Analyzing logs fosters a data-driven process model. The concepts of process mining and, later on, task mining (or process discovery) are the foundation for understanding workplace tasks. In other words, strategic planning and strong leadership are essential in driving the transformational journey, like establishing a clear vision, setting measurable goals, and aligning their transformation efforts.
Top Hyperautomation Service Providers To Revolutionize Business Processes
Humble business processes are having a renaissance. Today, business processes are at the epicenter of digital transformation, with concepts like process mining, RPA (robotic process automation), intelligent automation, process intelligence, and low-code/no-code dominating the technology landscape. But for enterprise decision-makers, this is a cacophony of new concepts to improve business.
The drumbeats of vendors are deafening. A recent but exciting entry into the process space is the advent of low-code and no-code platforms, where citizen developers can drag and drop their way into automating and optimizing the last mile and bridging the gaps between monolithic applications. It is crucial to grasp the digital landscape to embark on a successful revolution journey.
And then coupled with its underlying opportunities and challenges. Next, we'll delve into the vast possibilities that technologies present, from streamlining operations and enhancing customer experiences to unlocking new revenue streams and improving decision-making. Remember, there are still challenges most organizations may encounter, such as technological complexities.
There is also organizational resistance to change and cybersecurity concerns. By understanding the modern landscape holistically, businesses can chart a strategic course for their revolutionary endeavors. A solid foundation is critical to any successful revolution initiative. Below are the topmost Hyperautomation service providers for anyone looking to revolutionize their business processes:
To enumerate, Sage IT is one of the top Hyperautomation service providers. It helps enterprises unlock their full potential by revolutionizing and automating business processes. While leveraging advanced technologies such as RPA, AI intelligent automation, and BOT design, development, support, and maintenance. This help companies streamline their workflows and achieve sustainable development and growth. Breaking down information silos and bridging gaps between systems enables you to accomplish a hyper-automated enterprise. Such an enterprise has optimized and resilient processes to overcome the ever-evolving digital business landscape challenges.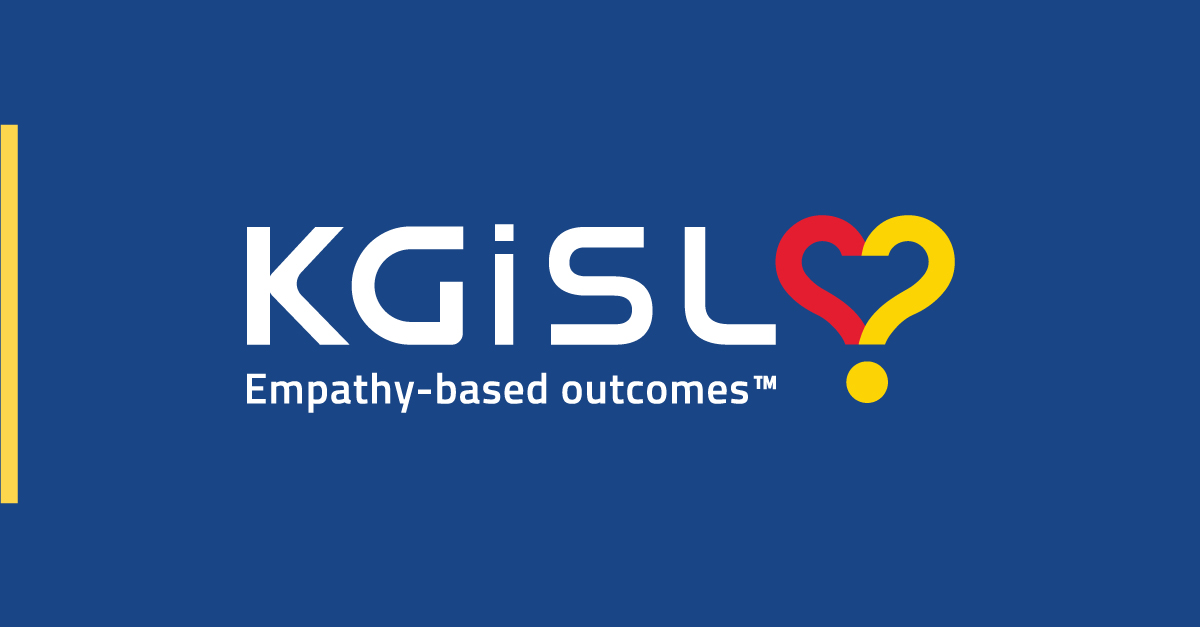 KGiSL is a top Hyperautomation service provider committed to creating value through end-to-end automation. This company provides versatile and robust tech-driven solutions to deliver next-generation operational excellence. It leverages robotic process automation, artificial intelligence, analytics and Business Intelligence (BI), and intelligent automation to streamline business processes. Integrating its intelligence into operations helps revolutionize businesses, improving efficiency and decision-making.
The Hyperautomation journey starts with technical and process discovery that is mainly automated. This helps identify opportunities for process optimization (white spaces). As such, JK Tech supports businesses throughout the entire Hyperautomation journey. The company starts by discovering the automation requirements and technological needs across departments and business processes. It assesses these needs carefully and devises a Hyperautomation strategy and technologies to address the identified process gaps and requirements. Once it delivers its solutions, JK Tech implements measures for continuous automation and improvement. This results in long-lasting, versatile, and future-proof business processes, transforming businesses into more agile and competitive entities.

Sure, iOPEX is a leading Hyperautomation service provider that offers a wide range of tools and technologies for Hyperautomation. Some of these technologies include UiPath, ServiceNow, Google Cloud, and Microsoft Azure, to mention a few. iOPEX helps businesses with end-to-end automation, from automation consulting to execution. iOPEX's team of experts assesses your current state of processes and identifies potential deficiencies. Also, it considers the desired shape to determine areas that fall short in the existing methods. Its team then implements transformation levers (insights-led, innovative operations, and intelligent digital strategies). This helps you achieve the desired outcomes, optimize processes, eliminate redundancies, and improve operational efficiency.
In this case, Valenta is a top Hyperautomation service provider that helps business revolutionize their processes. It supports the development and deployment of software bots and the standardization of processes. As a result, it allows enterprises to eliminate substandard and inefficient processes. The company offers various Hyperautomation services, including staff augmentation, consulting, and digital transformation solutions. So, whether you've fallen short of Hyperautomation experts within your company or need consulting and implementation services, Valenta is there to help. Thus, you'll reach your business goals and optimize processes.
For beginners, Cloud4C is a leading Hyperautomation service provider that revolutionizes business processes by integrating advanced technologies like AI and RPA into its cloud services. This enables automated IT infrastructure management, improving efficiency, agility, and scalability. Tasks such as provisioning, monitoring, and troubleshooting are streamlined, reducing manual effort and errors. Also, it supports real-time data insights to enhance decision-making while cost savings and enhanced security further optimize operations. Cloud4C's Hyperautomation capabilities ultimately drive productivity, innovation, and customer satisfaction.
By all means, Expleo integrates multiple Hyperautomation technologies to provide a holistic view of business operations, planning, and intelligence. It leverages several advanced technologies, such as RPA, AI, and machine learning, to optimize and automate workflows. Expleo, through these technologies, eliminates repetitive tasks, reducing manual errors and effort. This improves efficiency and frees employees to focus on higher-value activities. Also, it provides real-time data analytics capabilities, helping companies generate meaningful insights from their data. As such, this successfully drives better and more informed decision-making.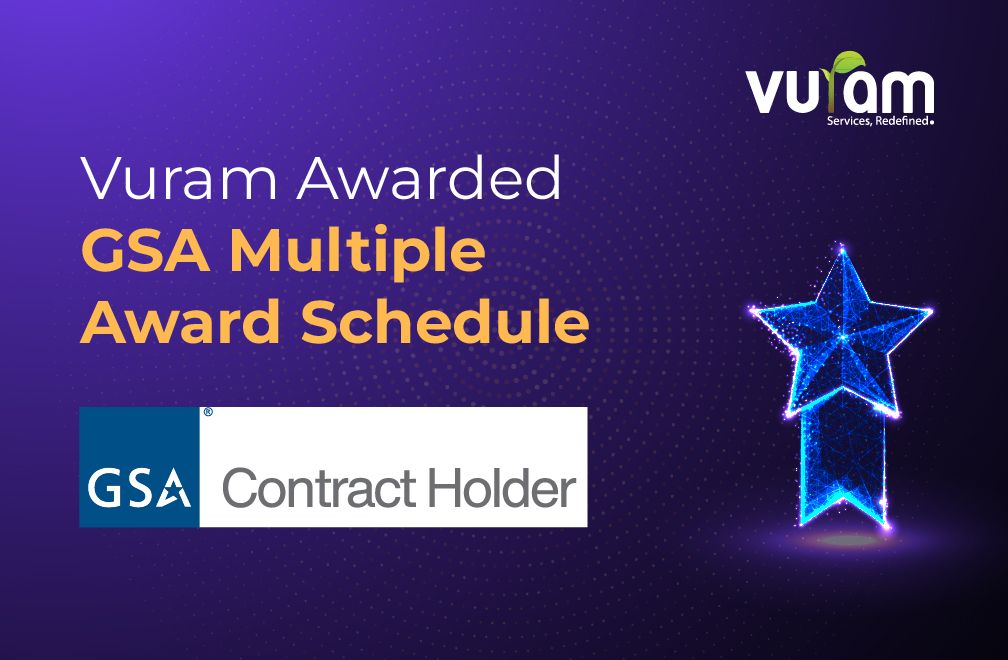 At all costs, if you're looking for Hyperautomation solutions and services to revolutionize your business processes, Vuram has you covered. This Hyperautomation service provider offers cutting-edge technologies, tools, and customized solutions to optimize your business processes and operations. Vuram provides best-in-class Hyperautomation services to identify faulty processes and automate them quickly. It combines RPA, ML, analytics, and AI with industry-leading strategies to attain a fully automated enterprise.
Moving forward, Amzur is a Hyperautomation service provider that allows organizations to revolutionize their processes and initiate transformation through Hyperautomation. It leverages several advanced technologies, such as machine learning, AI, and process automation, to help businesses develop a customized strategy to transform their workflows. As a result, it optimizes their path to end-to-end automation with cutting-edge technologies. With Amzur as your Hyperautomation partner, you can rest assured of endless possibilities with revolutionized business processes and Hyperautomation tools.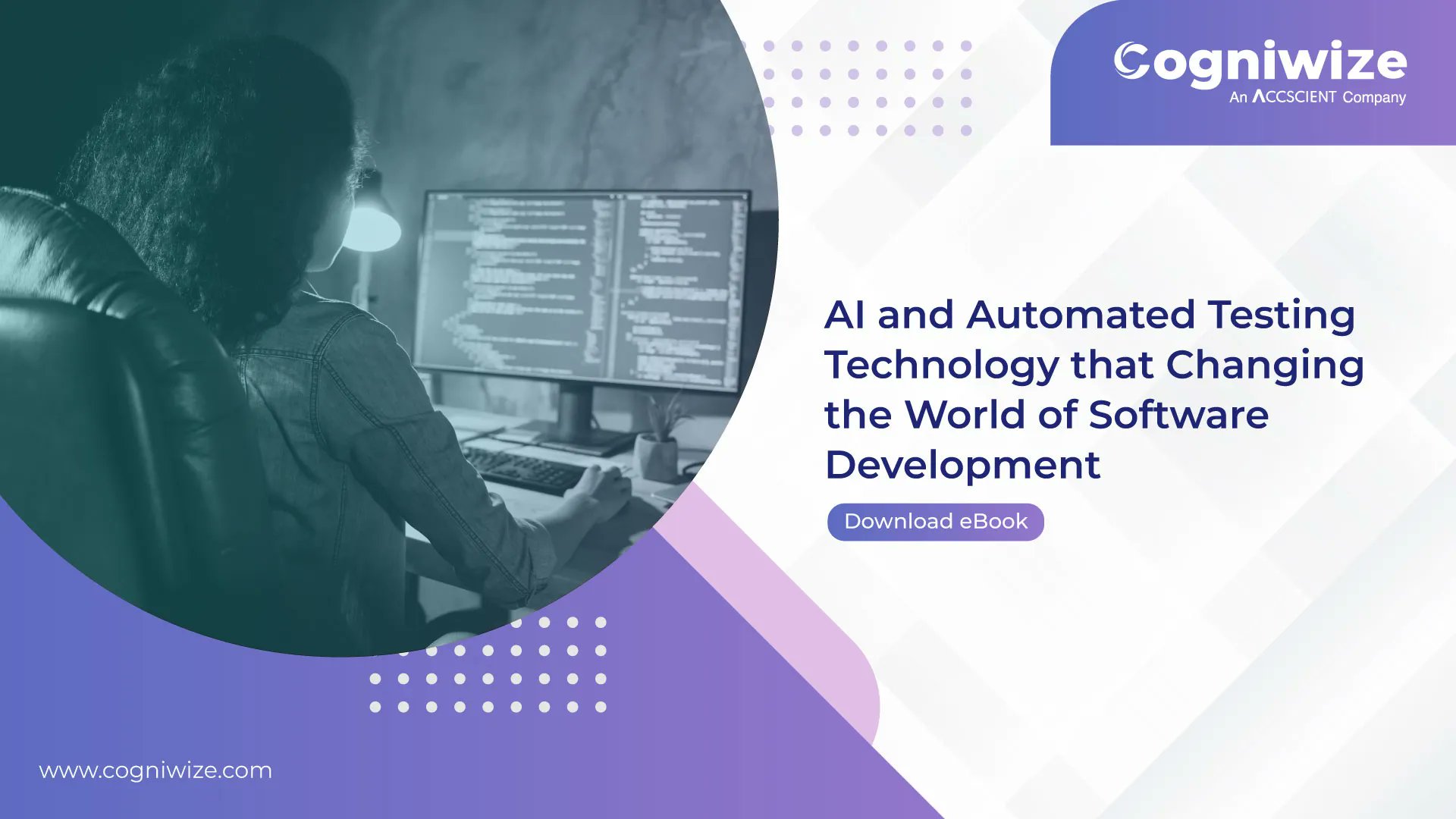 Technically, Cogniwize is a leading Hyperautomation service provider that combines advanced tools and technologies to automate your business through Hyperautomation strategically. The company uses Hyperautomation technologies such as AI, advanced analytics, information management, and intelligent automation to streamline business workflows and drive data-driven decisions. Cogniwize works hand in hand with clients and dedicates time to revolutionizing business processes. From consultation to implementation and maintenance, Cogniwize helps you achieve your digital transformation goals and streamline your business.
The Simple Digital Transformation Steps For A Futuristic Business Success
In today's competitive business landscape, the essence of revolution cannot be overstated. The nature of digital transformation sets the stage for understanding the significance of embracing modern processes in achieving business success. It highlights the need for organizations to be vibrant. Of course, digital transformation has emerged as a vital driver for achieving the ultimate business goals.
To achieve success in today's rapidly evolving business landscape, this era has brought unprecedented opportunities and challenges. Specifically, it's urging organizations to adapt and embrace changes. Digital transformation encompasses a strategic shift in leveraging technology to scale operations, revolutionize business processes, enhance customer experiences, and foster innovation.
While embracing digital transformation to simplify, optimize, and streamline operations for futuristic business success, various Hyperautomated Enterprise Services must be considered. As mentioned, Sage IT and other notable centers mentioned help with analytics, BPM, robotic process automation, hyperautomation, app development, infrastructure support, and quality assurance.
In particular, they should be strategic as they navigate the transformative path and adapt to the evolving ecosystem. In the next section, we'll explore the fundamental aspects of the modern revolution. And how it can empower businesses to stay relevant, agile, and poised for growth in an increasingly digital-centric world. So, what does all this mean for executives of large firms?
1. Static Processes But Dynamic Methods
Every decade or so, a methodology or technology is heralded as the next best thing since sliced bread. Instead of chasing every shiny object, enterprise leaders must consider the new object in context and embrace or ignore it based on their organization's reality. It is OK to wait until the concept crosses the chasm and becomes more robust. Yet, it also makes sense to be an early adopter.
2. Data Insights Before Intervention
Large corporations pick a tool, technology, or methodology to solve a problem before understanding the core of the problem and its associated complexity. For instance, a surgeon does not operate without some imaging — X-ray, CT scan, etc. — that provides context and clarity surrounding the target area. Likewise, even a car mechanic doesn't rip open an engine without diagnostics. Similarly, corporate leaders should develop a multi-dimensional, preferably data-driven, understanding of an underlying process before pushing ahead with an intervention. The maxim of "understand before you act" should drive your decision-making process.
3. Different Strokes For Different Folks
Not all companies or processes are alike and synonymous—techniques vary within sectors and even within companies. There are process variations that bust the myth of a seemingly proven — or "golden" — process. You have a range of choices when approaching a problematic process, from leaving it alone to eliminating, outsourcing to automation, or capacity calibration to re-engineering. The right approach depends on a variety of factors. One size does not fit all, and you must approach vital problems with different solutions.
4. Beware Of The Whack-A-Mole Effect
Considering the numerous silos prevalent in legacy corporations, it is essential to understand the dependencies and unintended consequences of any given process intervention. By prioritizing quality over speed in a process, are you causing bottlenecks and downstream delays? By outsourcing a circle, are you leading to an entirely new set of functions — quality monitoring, coordination, and too much triage- leading to stakeholder dissatisfaction? Before you jump in, be ready—to help your business or corporation transform and compete in the digital and cognitive age. Map out any relationships or dependencies at play and upstream and downstream effects.
5. Many Experiments Do Not Scale
What works in a small Proof of Concept (POC) or a pilot program with a carefully constrained environment often does not scale in large enterprises. Many executives have realized that the little bots that did work fabulously on a desktop or within a small department became brittle and broke down due to their processes' volume, variability, and velocity. Hence, volumetrics and non-functional features should be paramount when evaluating potential solutions to business process problems. Remember, we are in an exciting era of evidence-based, data-driven methods and technologies to help large corporations transform and be competitive.
Final Thoughts:
A Hyperautomated Enterprise is often available to fill holes in business processes and bridge gaps between systems. Some are embedded in the core enterprise applications, while others are tied to automation platforms that span systems and break down information silos. Many of these automation elements include AI and ML technologies enhancing their ability to hyperautomation.
As you can see, Numerous Hyperautomation service providers can help revolutionize business processes and optimize tasks to ensure optimal resource utilization and eliminate redundancies that may lead to poor performance. Unfortunately, choosing the right service provider can be challenging. However, these solution providers can help revolutionize your business processes.
At the same time, they can help take your business to the next level regarding operational efficiency and productivity. Remember to assess their capabilities and use cases before narrowing down to your last option. As a rule of thumb, this helps you select a Hyperautomation technology solution provider that best serves your business needs and aligns with your digital transformation goals.
---
See Other More Related Resource References:
---
With that in mind, always aim for a certified global engineering, technology professional, and consulting service provider. For one thing, it's ideally positioned to help you achieve your ambitions and future-proof your business. Via an intelligent blend of bold thinking and reliable execution, a Hyperautomated service provider can fast-track innovation through each step of your value chain.
Luckily, in this blog, we've embarked on a journey to explore the intricacies of digital transformation and its profound impact on shaping the future of business operations and processes. In layman's language, we've unraveled the key elements, strategies, and benefits of embracing digital change for unlocking unprecedented growth and ensuring sustained success in the modern age.