The remote work freelancing countries form a network of a market that has expanded significantly in recent years. Not to mention, professionals all around the world are more interested in remote employment alternatives. Freelancers are now able to work from anywhere in the world and make a respectable living thanks to the development of the Internet and technology.
Generally speaking, the traditional process of hiring a freelance IT staffing company involves recruiting full-time employees, which comes with a host of costs and risks. As the business landscape evolves, companies are looking for more efficient and cost-effective ways to staff their IT departments. One solution that has been gaining popularity is the freelance hiring process.
But, it's worth mentioning that Freelancing can be a delicate balance of risk and reward. Depending on where you work, the scales can tip either way; some countries foster freelance opportunities and mitigate the downsides much better than others. Perse, most people unfamiliar with the topic of freelancing tend to think that the switch to freelance work is forced upon them.
Particularly, on workers who have no alternative in times of crisis, like in the past few years. Yet this could not be further from the truth! The rise of freelancing in countries across the globe is a result of several factors but is always fueled by the power of choice, not constraints. On that note, let's have a look at some of the best countries to consider seeking opportunities.
Remote Work Freelancing Countries With Highest Opportunities
The freelance sector has transformed how individuals work. Freelancers may set their schedules, work from any location in the world, and make a good living thanks to remote employment alternatives. The best countries for freelancing that provide excellent remote work chances will be discussed in this post. Interested in exploring more about freelancing opportunities?
Well, be sure to check out rssoftwire.com for resources and information. Moving on, when it comes to hiring freelancers, a country like Serbia is known for an extraordinarily professional, highly-skilled, and affordable workforce. It's one of the top Europe countries for hiring freelancers in virtually any field, from software developers to creatives in digital marketing.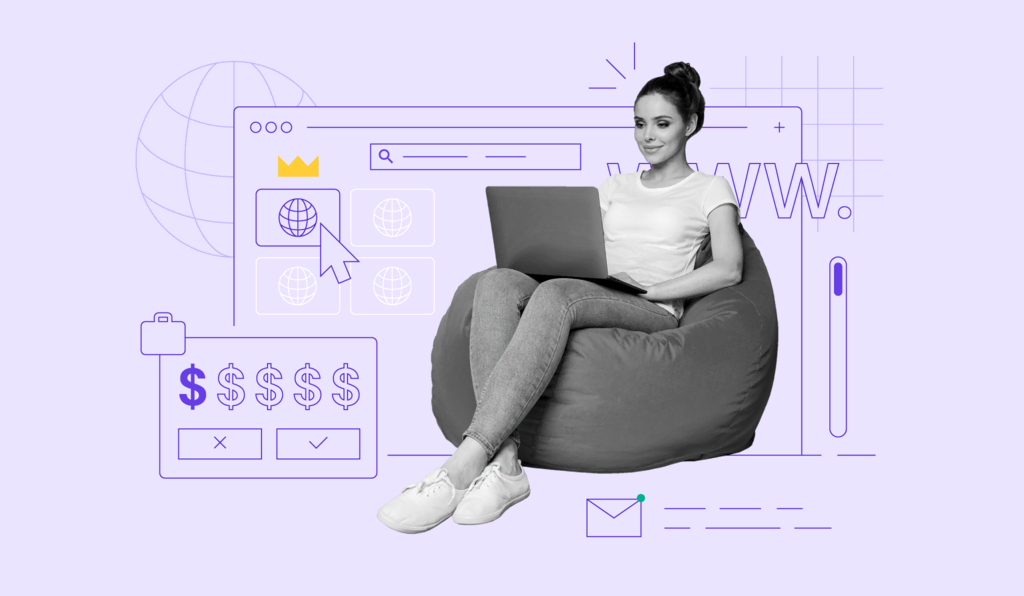 In our continued survey, we've learned that there are various factors that determine how fertile the ground is for freelancers. Such as the strength of the national economy, the prevailing market attitude towards freelancing, and the legal frameworks in place. We crunched the numbers and found that one country, in particular, stands out as a happy hunting ground.
Especially, for the independent workers, and it's perhaps not the one you would think… Have a look at this article: Is France The European El Dorado For Freelancing? to gather more. Moving on, a lot is covered in this post about the best freelancing countries that you should look into for remote work opportunities. Let's now have a look at a few memorable mentions.
1. United States
Unquestionably having the largest economy in the world, the United States is a desirable location for independent contractors. The US provides a wide range of remote job opportunities across several industries; powered by ever-growing technology.
Including software development, digital marketing, content creation, and design, with a strong emphasis on innovation and technology. Additionally, it has a friendly tax structure for independent contractors, which attracts distant employees.
2. United Kingdom
Another well-liked location for remote employees is the UK. Numerous career prospects for freelancers have been made possible by the country's flourishing tech landscape in a variety of sectors, including web development, digital marketing, etc.
As well as creative design, regression testing, and the like. What's more, the UK offers a friendly legal and regulatory environment that makes it all simple to work as well as a refined system to establish a firm for independent contractors.
3. Canada
For independent contractors searching for remote employment, Canada is a popular option. The nation has a strong economy, a good level of living, and a fair tax structure. There are lots of opportunities for freelancers in various industries.
Including web development, software engineering, and digital marketing thanks to the city's burgeoning technology environment. In addition, Canada has a helpful government that offers programmers and tools for independent contractors.
4. Australia
For independent contractors looking for remote employment options, Australia is an excellent location. The nation boasts an excellent level of living, a robust economy, and a booming tech sector. Additionally, it has a friendly legal framework system.
And an ambient regulatory climate that supports independent contractors, making it simple to establish and run a firm. Work as a freelancer is available in many different fields, such as graphic design, digital marketing, and web development.
5. Germany
For independent contractors looking for remote employment opportunities in Europe, Germany is a popular option. The nation boasts a robust economy and a helpful administration that offers tools and initiatives for independent contractors. There are many prospects for freelancers in industries including software development, web development, and digital marketing.
All thanks to the city's burgeoning tech environment. Germany is a desirable location for remote employees because it also offers a friendly tax system for independent contractors. In Germany, freelancers often fret about what's called the Scheinselbstständigkeit, which can be as complex and ominous as the word sounds. It can, and does, create grey areas though.
More so, in the minds of independent workers and their clients. In Germany, the "rules and regulations" are the second most important challenge faced by independent consultants when it comes to developing their activity. The regulation in Germany has increased considerably in recent years to prosecute "fake freelancers" or their clients on the grounds of fiscal evasion.
6. Switzerland
After Germany is Switzerland as the best country for freelancers, the broadband internet speed averages 229.96 megabits per second, which is the fastest internet connection in our list. Freelancers also have the potential to earn the most money.
While, at the same time, enjoying the privilege of living in this destination, with the average freelancer receiving a salary of £62,012 per year. However, freelance work is highly competitive with only 246 active freelancer job advertisements. This country also has the lowest inflation rate out of every destination we analyzed, with -0.5%, which indicates economic stability.
7. France
In this respect, France is a European champion. Many consider France to be a very complex country when it comes to administration or labor law. While it is true that freelancers have many different options for invoicing their clients (SA, SARL, EI, MDA, Agessa, Portage salarial, Microenterprise, etc…), France introduced a much-simplified status in 2008.
Markedly, the micro-enterprise (auto-enterprise) allows a freelancer to get a registration number in less than 48h, and to invoice customers with limited taxation up to 70,000€ per year. It is indisputable that this status fueled the growth of the talent economy in France. Around 50% of freelancers on Malt have chosen this model.
8. India
For independent contractors looking for remote employment in the technology sector, India is a popular option. The nation appeals to remote workers due to its vast talent pool and affordable cost of living. Freelancers can find work in plenty.
Given a variety of industries, such as digital marketing, web development, and software development. Additionally, India has a helpful government that offers programmers and tools for independent contractors.
9. Philippines
For independent contractors looking for remote employment opportunities in Southeast Asia, the Philippines is a popular choice. There are many career prospects for freelancers in industries like web development, software development, etc.
Still, digital marketing in this country is also quite in demand, plus it also has a low cost of living. The Philippines government is also very helpful. Whereby, it offers programmers and tools that independent contractors can freely and fully utilize.
10. Brazil
For independent contractors looking for remote employment opportunities in Latin America, Brazil is a popular option. There are lots of job prospects for freelancers in industries like web development, software development, and digital marketing.
All thanks to the nation's enormous skill pool and expanding tech sector. Brazil also has a helpful government that offers programmers and tools for independent contractors.
---
Some FAQs And Their Answers
---
1. Can I work as a freelancer if I am not a citizen of these countries?
Yes, you can work as a freelancer in these countries even if you are not a citizen. However, you will need to comply with the local laws and regulations, such as obtaining the necessary work visas or permits.
2. What are the best industries for freelancers?
The best industries for freelancers include web development, software development, digital marketing, content creation, and graphic design.
3. How much can I earn as a freelancer in these countries?
The earnings of freelancers vary depending on their skills, experience, and industry. However, freelancers in these countries can earn a decent income that is comparable to traditional jobs.
It's, important to realize, that freelance made up 36% of the U.S. workforce in 2020 alone. No wonder the percentage is still growing – freelancers can enjoy the freedom of choosing their workload, projects, and clients. As a matter of fact, it's clear that during the COVID-19 outbreak, companies are increasingly recruiting freelancers to cope with work demands.
Hence, the number of available freelance jobs – from grocery shoppers to web developers and the like – is now bigger than ever. Be that as it may, if you've been looking for freelance jobs, you probably know how overwhelming the task can be, even if you've already created an online portfolio. Here are some 16 Best Freelance Websites To Find Work that you can consider.
Conclusion:
In conclusion, working as a freelancer has grown to be a well-liked alternative for professionals to work from home and make a respectable living. The United States, United Kingdom, Canada, Australia, Germany, Switzerland, France, India, Philippines, and Brazil are some of the topmost freelancing nations to take into account for remote job chances.
These nations boast a booming IT sector, a helpful administration, and a freelancer-friendly tax structure. Globally, freelancers now have increased access to remote employment options thanks to the development of digital technology and the internet. Freelance recruiters are experts in the job market and can help you strategically plan your freelance career path.
As an example, when it comes to the Freelance IT Staffing business industry, they are industry insiders who work diligently to match you with a position that is aligned with your qualifications and career goals. And they will, definitely, help you stand out as a candidate. It all comes down to knowing what companies are looking for. So, that you can step in as the right candidate.
Or rather, what skills are in-demand, and how to prepare for the interview — you'll get the inside scoop, from resume advice to tips for your portfolio, etc. Once you go through the interview process and, if it all works out, you get hired, you are all set until your project ends. At this point, your freelance recruiter will be in touch to see what's next for you.
---
Related Content Tags