If you search online today, there're so many apps that you can use to trim videos online for free. But, not all of them are as resourceful as the word alone tells you. That's why, in this article, we are going to list for you at least the topmost best of them from the online marketplace for you. Tools that you can use to trim videos online without incurring any cost — and for free.
Forthwith, a free video cutter is any video utility to help you cut or split your video files into small sizes. You can use it as a "video cutter", "video splitter" or "video clipper". And these programs can work with most video formats. In general, such programs should be easy to use on MPEG 1/2, MPEG4, DivX, Xvid, AVI, WMV, Quicktime MOV, Flash video, etc.
Not to mention, the output video can have good video quality without the need for any IT skills. Also, with no need for any knowledge about all kinds of video formats, making it so easy to use and trim videos online. And without any adware, annoying ads, or spyware, these simple software application tools are 100% clean. As well as secure to use and completely free.
Trimming edits are simple to make, so you can arrive at the perfect finished product sooner rather than later. In this article, you'll learn more about why and how to trim videos online for free. So, please follow the leads told by media medic services in this guide to learn more about the best apps that you can use to trim videos online in your projects all by yourself.
Why Trim Videos Online In Your Visual Content Creation Plan?
First of all, we are all living in a world where video content has become more dominant than written content. Just like this article, you are reading content about how to trim videos online for free. But, it would be much easier if we boiled all this content and then presented it to you in a video format. For it to be easy for you to watch and listen rather than read all the text.
Secondly, a good practice for creating engaging content is to draw your viewer in from the moment they press play on your video. Trimming any unnecessary footage from the start or end of your video can help keep your viewers enticed.
But then again, what if you're filming yourself? Well, the trim tool can be used to edit out the moment you hit a record on your camera. Or even the moment you get up to turn off the recording at the end. In addition to that, one of the simplest ways to improve the quality of your video content is to trim it.
Also, the screen recording process has never been more straightforward. That's why a tool like RecordCast comes in handy. This, and the fact that we now have amazing solutions of tools like RecordCast screen recorder and video editor – makes everything better and more efficient. It's, especially, an excellent tool for YouTubers and video creators who want to stand out.
Additionally, video trimming allows you to get rid of unneeded footage. May it be from the beginning or even towards the end of a video. Letting you get to the action quicker, and making sure the video is timed perfectly. Not only that but it's also a handy tool to cut out awkward moments at the beginning and end of a recording.
For instance, before a speaker is ready or at a good moment after an interview ends. And also, let's say you're putting together multiple shots to make a short promotional video or music clip. Well, trimming your video clips is also a great way to create an engaging experience for your target audience, especially, for video marketers and other visual advertisers.
The Simple Steps To Trim Videos Online With Free Application Tools
Split your video into multiple parts online, if you want to work on individual sections, or create a new stunning video. You can delete segments, add transitions, merge audio, or even insert a different clip in between. And no matter how many frames you remove, a video editor automatically closes the gap on the video timeline. Splicing is a breeze with a video trimmer.
With the free online video trimmer tools we are going to list below, you can trim and cut video on mobile with ease. Launch your preferred video editor on the device of your choice — whether on iOS or Android — and upload your footage or video clip. Select the video and click the scissors icon to start trimming and cutting the video to your desired length — as simple as that!
Here is how to go about it:
Start your video project after you open your tool and launch a video design,
Upload or drag and drop the video file you want to cut,

Note that most online video editors support MP4, MPEG, MOV, MKV, and WEBM file formats.

To Cut your video, click the video timeline and hover over either of the two ends until a double-headed arrow appears.
Drag the edges until you reach the desired length,

Alternatively, you may click the video element, then click the Trim tool (scissor icon).

Input a specific duration in seconds and click Done.

You can also right-click at a particular point of a video scene and hit Split to cut the scene in two.

Edit as needed — edit the video further. Add text, adjust the volume, splice and merge clips, split and insert transitions, etc.

Or create a loop and convert your newly trimmed video into a GIF.

Lastly, you can now Download or Save your project file in the video trimmer.
We highly recommend downloading the freshly trimmed video as a high-quality MP4 file or sharing it directly with your social media accounts. Meaning, that you can download your designs as MP4 videos or even directly share them on social media, or schedule your video project files for later. Please refer to this free online video editor for the steps to change scene duration.
Which Are The Topmost Best Applications To Trim Videos Online?
Thanks to the increasing speeds of super-fast mobile broadband, video has quickly become everyone's favorite way of consuming content online. We've come to learn that short and snappy content is the most engaging — it's all about retaining that audience. You only have to look at most social media platforms, Instagram, Facebook, Snapchat, etc.
You'll notice it's the case! But, they limit the length of the clips you can upload to their servers. It comes as no surprise then, that the need for handy video trimming tools is the highest we've ever seen. However, it may require countless takes to get the perfect shot. But, with easy-to-use trimming tools, you can edit down your clips to the right length.
Or even to showcase your star footage. Trim at any point in the editing process, with the freedom to go back and revise your trimming choices. As an example, an online video cutter like Adobe Spark comes in handy when you need to cut a small video file. It does not require installation, and it works in your web browser effectively no matter the computing device.
Not to mention, you can also opt to click the video timeline and click/slide the handlebars until a double-headed arrow appears. Drag the handlebars until you reach the desired video length or scene. When using video templates, scenes will follow the longest clip on a page. For example, if you have an 11.0s video on your page, the scene will also be 11.0s long.
The application tool supports almost every video format out there. And, if your file fails to open, then it is probably damaged or is too big. Its cropping tool allows you to frame the video to the desired area or change frame proportions. And then after uploading your video or footage file, you can choose the quality and format of the output file.
There are no complicated controls — every feature is just one or two clicks away. You can use the online video cutter right away or even consider other related tools as listed below. Thereafter, let us know the best tools for you or help us with more.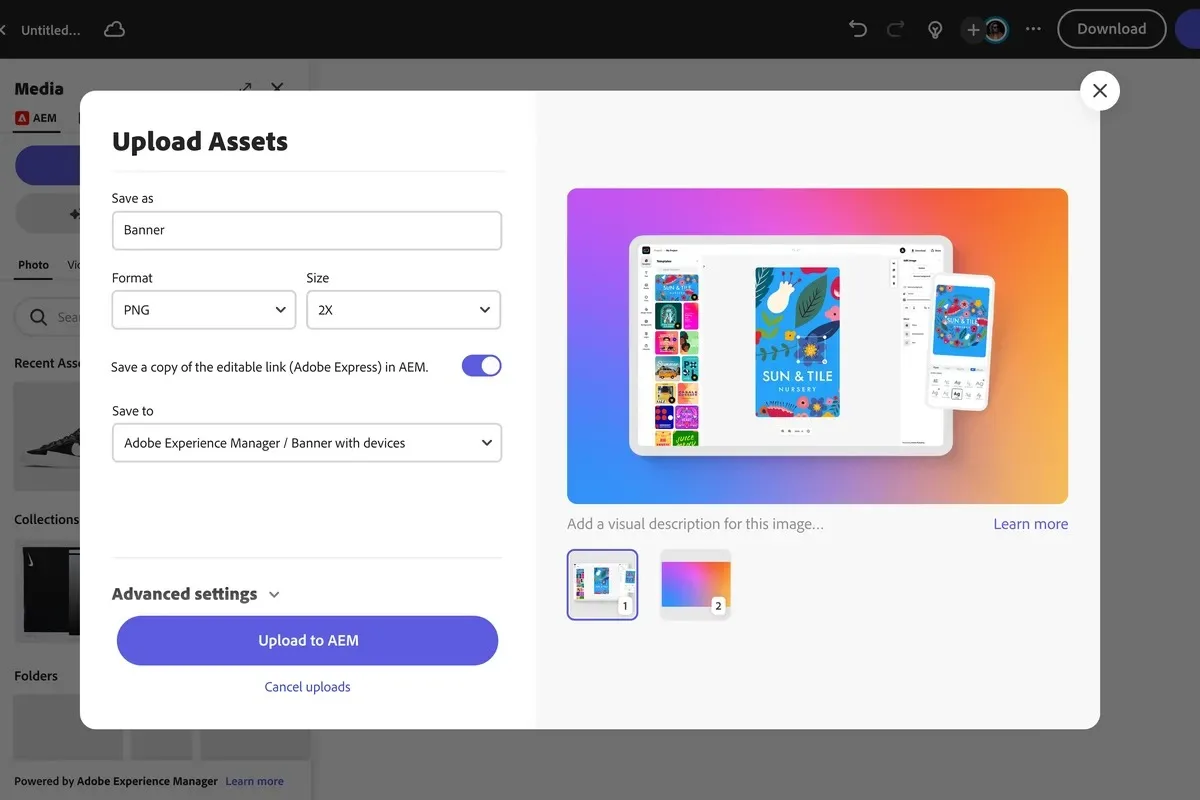 When you feel confident with the final product, download and share your video across any channel or platform. So, whatever it is you need to trim, a tool like Adobe Express Video Editor makes it so easy to do. With Adobe Spark Video, trimming your video is as easy as can be — no editing skills necessary.
All you'll need to do is upload your video clips. And then trim them as you string them together into a video. And if you change your mind, you can even use their trimming tool to reinsert footage back into your timeline. You can learn how Express Video Editor works today or even start using it here.
Another great tool you can look up to is Clipchamp —  another free online video editor. With Clipchamp Create, you have a simple and free tool to help you trim any video online. It works in the browser without any extra extensions or video upload.
They're available to trim instantly as soon as you start the editing project. You can try it for free or even learn more about how Clipchamp works in detail. All you'll need is to log into your Clipchamp Create account or sign up for free to get started. Use the Clipchamp free video editor, compressor, converter, and webcam recorder to create beautiful videos today.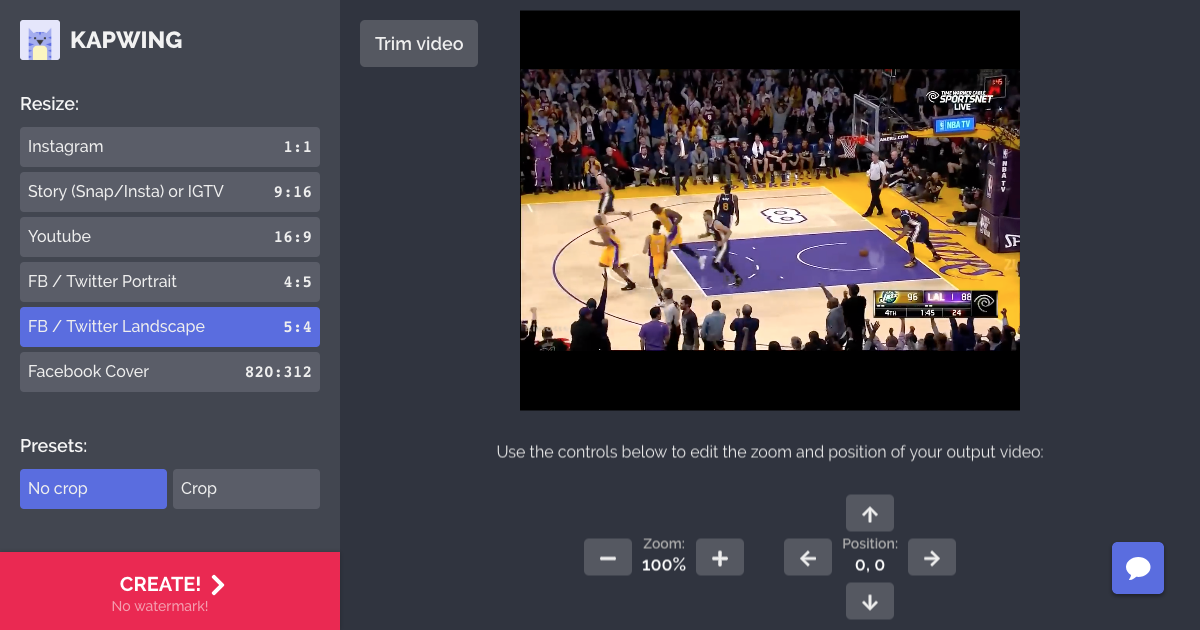 Another great tool we need to add to our list is Kapwing. It's one of the most commonly used video trimmers for free. Allowing you to trim and cut videos to the perfect length. And it even comes with three options. One of which is to upload your content.
What I like about it is that it's all online with no downloading required. It's also completely free to use! Equally important, this video trimmer tool works for all sorts of video file formats, including MP4, 3GP, AVI, and more. Just upload the video that you wish to trim, and Kapwing will convert your file to the appropriate format before the trimming happens.
With Clideo, you can use their online video trimmer quite easily too. It allows you to move the markers to select the desired video start and end. And with this tool, you can not only trim your video but also convert it and add fade-in and fade-out effects. The online video cutter is for you even if you have never edited videos on your own.
It's really simple! You just need to follow the steps provided here. Open or drag and drop a video from your Mac, Windows computer, or any other device. You can also choose it from Dropbox or Google Drive. Clideo allows you to trim a video up to 500 MB for free. You'll then select a part of the video using the markers.
And then, choose to extract or delete the selected part. Change the output format and click "Cut". With that in mind, you can read their extended guide on how to cut your video to gather more useful information.
By the same token, you can also trim videos online using your YouTube Studio account. That's if you're one of the YouTube affiliates. Whereby, you can cut out the beginning, middle, or end of your video on a computer.
You don't need to re-upload a video to trim it. Not to mention, the video's URL, view count, and comments will stay the same. However, this feature is only available for videos shorter than 6 hours. Furthermore, if your video has over 100,000 views, you may not be able to save changes to it, except to Blur Faces, and not make other useful/critical changes.
Instead, use the "Save as a new video" option to save your changes. You can read and learn more about this and other key features in this article by the YouTube team. Or even download the Crop & Trim Video App from Google Play.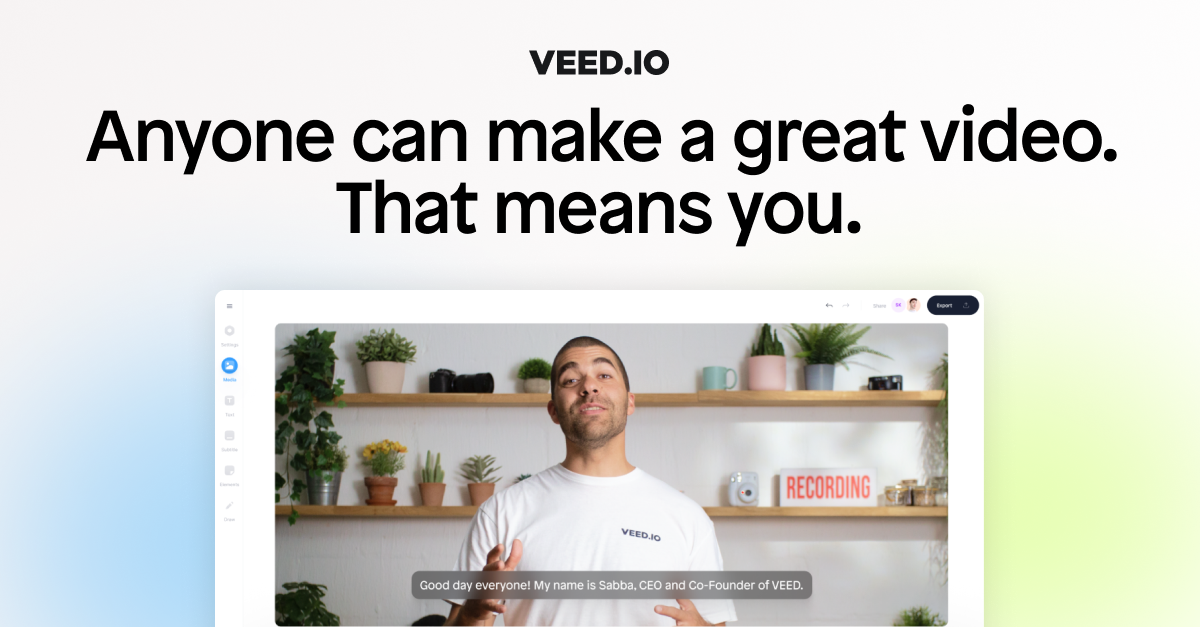 With VEED you can cut and trim your videos quickly and easily. Whether you're a video editing pro or a complete beginner, you will find our software is super simple to use. Simply choose a video file — they support all video formats (MP4, MOV, AVI, WMV, etc.), and then use the timeline to drag the ends of the video. You can also use the 'Split' button if you wish to.
Particularly, if you want to remove the middle part of your video. With VEED video cutter it's not just videos you can cut and trim, but also GIFs, and audio files (MP3, WAV, M4A, etc.). Say hello to one-click video editing, with VEED! With this tool, it's super easy to cut and trim your videos to the perfect length for any social media platform.
For example, Instagram Reels videos can only be 15 seconds long. TikTok videos can be up to 1 minute. You can simply drag the sliders on the timeline to adjust the length of your video. Or, if you need to be super precise you can type in a specified duration (down to the nearest millisecond). Upload your YouTUbe content to VEED.
Invideo allows you to create, edit, comment, and share your videos together with your team members. Create professional quality social media ads, promos videos, and much more for your business with the online video editor. With 5000+ easy-to-edit templates, bundled stock media & music, and intuitive editing you'll create more videos, more quickly than ever before.
Combine clips, cut, flip, change the speed, and do so much more with InVideo's online video editor. Use predefined color filters or manually set the saturation, exposure, hue & brightness of your video with InVideo's online video editor. You can easily pick an aspect ratio that meets your requirement. Browse through the other general features the video editor has to offer.
Fixer allows you to create and publish with the fastest video editor ever. Make amazing videos with just a few clicks, collaborate in real time, and publish in under 3 minutes with the fastest online video editor. Create videos in your browser easily with our online video editor. Add text to videos, images, sounds, transitions, auto-subtitles and so much more.
You can also trim, cut, or crop videos all in a few minutes without downloading or installing any software. Quickly create high-quality content no matter your experience level. Flixier combines a powerful interface with ready-made drag-and-drop features to satisfy everyone`s needs. Sync projects in real-time with all your colleagues and share files instantly.
Trimming is a video editing no. 1 must-have feature. You usually need to either remove a segment that is somewhere in the middle of your video or cut the extra parts at the beginning or at the end of the file. With Video Candy, you can do both! Upload the video or drag and drop it to the browser's window first. And choose either to extract or to remove the file segment.
You can enter the timing both manually in the corresponding fields, or you can tweak the length of the video timeline at the bottom of the online video trimmer's interface. For instance, if you need to use your media content for a Reel on Instagram or a TikTok you can easily check the timing below in 'Resulting Video' before cutting so that your output file fits the timing you need.
Add the video and audio fade-in and fade-out effects to make your final content look smooth. Preview the result in the video player. The "Export" button starts the process of new file creation. Download the trimmed video using the button.
Last but not least, with the help of the Canva Video Trimmer, you can now easily and quickly catch the perfect timing on your video clips. Feature the best moments of your recordings and create a better story timeline for your video project. Trim, split, splice, or cut your videos online with the Canva video cutter and trimmer online for free. Trim videos online to their right length.
Get the perfect length for various video platforms — down to a tenth of a second. Meet the video length limits for TikTok, Instagram Stories, Facebook Stories, and YouTube. Use the free online video trimmer to remove the lull during the first and last few seconds of a clip. Plus, you can mute or retain the audio of any newly cut or trimmed video. Cut video files online for free!
Final Thoughts;
On the one hand, making basic edits to a video shouldn't be so hard, but for some reason, they are. That's where online video trimmers come in! Letting you cut your videos to your desired length. On the other hand, trimmed videos perform better on social media. Changing the canvas size allows you to use these tools for the same video across multiple social platforms.
Specifically, that's if you want to fit YouTube, Facebook Cover, Instagram, Instagram Stories, Instagram Reels, TikTok, Twitter, Snapchat, and more. Some of these online tool trimmers will allow you to select the best highlights from your video. And then make them shine wherever they get posted. These trimmers are perfect for Facebook, Instagram, Snapchat, and more.
They help you cut the boring bits on your video to remove unwanted frames. With these online video cutters, you can split the clip and cut out any dull moments. Delete dead air, grainy scenes, or unnecessary snippets. Polish your storytelling and download the freshly cut video for free. And with a free video editor, you can add music, text, transitions, effects, and more.
You can even use other video editing tools — together with an all-in-one easy-to-use dashboard. Split and splice your videos to keep your online audience hooked from beginning to end. Equally important, you will also be able to split your video into multiple parts online — that's even if you want to work on individual sections or create a new stunning video. 
---
Other More Related Resource Reference Topics:
---
In short, if you have a long video that you want to cut to a shorter length, try any of these easy editors! And now, go forth and be happy! 😊 But, if you'll need more support, you can Contact Us and let us know how we can help. Finally, don't forget to Donate and support what we do — the good work of our team — or even see more related blog post articles from our website.
Likewise, you can also share your additional opinions, thoughts, suggestions, recommendations, or even contribution questions for FAQ Answers in our comments section. And now, until the next one, thanks for visiting, you are welcome!
---
Some Answers To Frequently Asked Questions
---
1. How is a video cutting and trimming of videos different?
When you cut a video, you remove a part of of a video or footage. Video editors cut pieces of footage to reduce the length. Or, remove unnecessary scenes to ensure all the scenes tie up beautifully with the rest of the video or move a section of the footage to another part of the entire video. On the other hand, trimming a video means removing just the start or end part.
2. How do I cut the middle part of a video using an online tool?
Cut out any part of a video online into sections by right-clicking the timeline and selecting Split. Then, delete every section you want to remove from the video. The remaining ones will automatically merge and leave no gaps on the timeline, but you can apply transitions to smoothen the flow. Click the plus (+) icon between the spliced sections and select Add Transition.
3. How do I combine multiple videos into one video online for free?
Feature the best moments of your recordings and create a better story timeline for your video project. Trim, split, splice, or cut your videos online with a video cutter and trimmer for free. It's super easy to stitch multiple clips together on a free online video editor. Simply upload your videos and drag and drop them to the timeline in order. You can even add transitions.
4. How do I cut and merge videos online using a free video trimmer?
With a free online video editor, you can cut and merge multiple video files efficiently. Upload the clips, then drag and drop them to the timeline in order. To trim videos online for free, click the element and drag its edges. When you use a video cutter, your clips automatically merge. No gaps in the timeline! You can personalize your videos with more design elements after.
5. Is video quality reduced if I cut or trim my videos using free web tools?
No, your video will retain the same video quality. In other words, trimming or cutting video using a quality and great free online trimmer tool will not affect your video's quality. For example, out of the box, Canva Video Trimmer is simply outstanding as a tool to create designs. Using Canva is such a seamless experience that once you sit down to design, you don't feel like getting up. It's addictive and useful. Keep going, Canva – not to mention, we use it daily – we couldn't do our job without you.