Have you ever considered enrolling your child in an online bilingual education training program? If you still need to, it will be the right time to join your child in an online education bilingual program to enhance their language skills. Before COVID-19—and certainly before smartphones and widely available internet—education was limited to in-person classroom activities and homework.
Technically, while classroom activities could take various forms, from whole-class instruction to small group work to independent practice, homework was limited to isolated, independent practice. Remote and hybrid teaching have changed—if not erased—this division of instruction and practice. In a remote environment, students may get very little whole-class education.
Instead, many teachers are employing much more 1:1 instruction, group activities that have both synchronous and asynchronous components, and Project-Based Learning (PBL) that can be done either independently or in groups. More importantly, educators are perhaps asked to accelerate learning for all students to compensate for lost instructional time, like teaching to grade level.
Usually, when teaching a whole class, many teachers use high-dosage tutoring, adaptive practice, and focus skill instruction when teaching 1:1 or asking students to work independently. Now, in your mind, thoughts may arise about what benefits a bilingual program gives your child. Then, this passage will help you understand how online bilingual education will brighten your child's future.
Understanding What A Bilingual Education Program Entails And How It Works
To enumerate, Bilingual Education is a term that refers to the teaching of academic content in two languages, in a native and second language. Varying amounts of each language are used depending on the outcome goal of the model. It allows ELL students to learn grade-level academic skills in their native language until they have acquired enough language to achieve academically in English.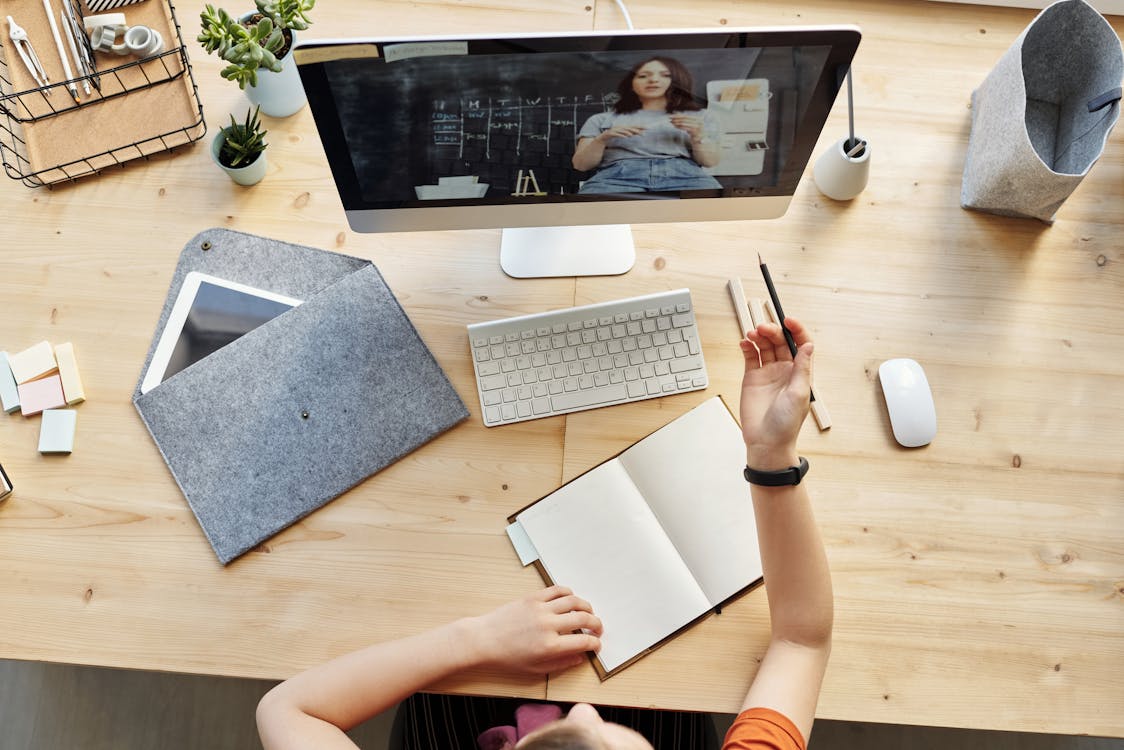 So, the term "bilingual education" generally refers to the planned and systematic use of two languages during a student's education at school. Markedly, the aim of this approach to teaching and learning is for students to master their second language through their academic studies. As a result, the opportunities offered are part of a family of over 50,000 students worldwide.
Bilingual Education enables students to develop comprehensive abilities in a second language regarding listening, speaking, reading, and writing while ensuring complete fluency in their first language. Ideally, students can use their second language to interact with others, excel in their academic studies, and enhance their opportunities to study, live, and work in different places worldwide.
On the one hand, different program models can be used in bilingual education. Historically, program models for English Language Learners (ELL) have focused on helping students transition from their native language to English.
The Basic Education Types:
Transitional Bilingual Education: It involves the partial or total use of the child's home language when the child enters school and, later, a change to the use of the school language only. Transitional bilingual education aims to transition students into English-only classrooms quickly. This is sometimes called early exit bilingual education.
Maintenance Bilingual Education: It involves using the child's home language when the child enters school, then a gradual change to the use of the school language for teaching some subjects and the native language for teaching others.
On the other hand, Continuous Learning is the belief that every student deserves to have learning continue, even if in-person schooling is interrupted. Even before the COVID-19 pandemic, technology—from online meeting software to educational apps—allowed the extension of the boundaries of the classroom. "School" is no longer limited to brick-and-mortar spaces.
Teaching and learning will—and should—happen in virtual or remote environments to foster seamless academic training. This is continuous learning—and it is likely here to stay.
How Technology In Education Helps To Empower Continuous Learning
Educators have turned to applications, cloud-based software platforms, and other online instructional website materials to support agile Bilingual Education and nimble instruction. Thus, they need tools designed for effective teaching and learning on-screen. On the contrary, traditional print media or print/digital hybrids have been seen as more challenging to implement successfully.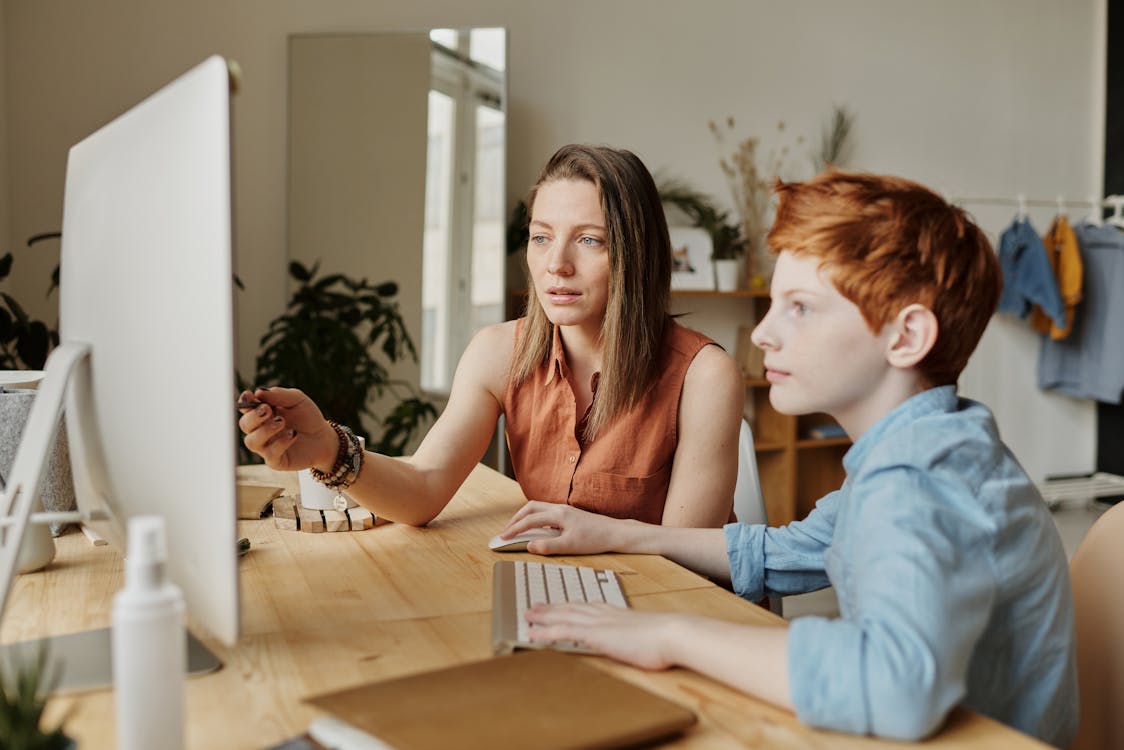 When you can't see your students face-to-face, it's harder to tell if they're "getting it," teachers told us at the height of the COVID-19 pandemic. They added that we need quick, easy-to-launch assessments that give us the information we need to differentiate instruction the way we would in the classroom. Educators can observe their students on task in the classroom environment.
As such, they appreciate the role of technology powered by various application tools, website platforms, and cloud-based software—that can report minutes engaged and show students' depth of work and proficiency in each skill. While remote or virtual instruction cannot replicate the magic of a classroom—there's something special about being among others in fostering learning.
Notwithstanding, as we know now better than ever—it can provide students with the guidance they need to explore, discover, and practice critical skills. And it can provide teachers with the insights they need to ensure that learning does continue. Therefore, using technology supports continuous learning and the bilingual education training process. Below are a few more benefits to consider.
1] Better Cognitive Development
Many pieces of research have proved that when a child is immersed in bilingual language, the child's cognitive development is improved. Children get better at problem-solving skills as the math problem-solving of the child improves. Along with problem-solving, the reasoning capacity of the child also increases, which helps them to grasp science theories quickly. Moreover, better cognitive development will help your child to recall the lessons quickly.
2] Career Advancement
Nowadays, it is observed that companies like to hire people who have bilingual skills more than monolinguals. Bilinguals have better cognitive skills and are more productive than their monolingual peers. Also, many companies that want to expand their business in new locations often hire bilingual people. Moreover, people with multilingual skills hold essential positions in the company.
3] Neuro Health Benefits
Besides helping your child access social media platforms effectively and improve their future, online bilingual education will also give them neurological health benefits. When a child uses a second language in their studies, the areas of the brain become active, which induces the growth of grey matter in the brain. This activeness and development of brain muscles prevent neurological diseases.
4] Social Circles Enlargement
In an online bilingual school, the curriculum involves many group projects in which students must perform a task together. When the students present to interact with other students, the bond between them grows. This helps students develop their social circle and boosts their social skills, which will benefit them. For example, Nord Anglia Education is known for providing the highest quality international education for children worldwide. They offer the same standard of instruction to students of all ages.
5] Better Built Basic Lessons
Primary education is about building students' basics for their higher school studies. If the basics of the students are more straightforward, then it will be easier to understand the lessons and concepts in their higher studies. But, if your child is enrolled in online primary school, you don't have to worry much. In online schools, the students have access to the lessons video, which they can watch and learn about the lesson efficiently at their own pace.
6] Limitless Flexibility
One of the key differences between a regular school and an online school system is the flexibility they provide to the students. In traditional schools, students have to keep up with the rigid timetable, which may decrease the grasping power of students. However, in online education, students schedule according to their convenience. This freedom to make their program helps students to take regular intervals so that they may attend the class with total concentration.
7] Ample Free Time
Online bilingual education classes are taken online, which will help your child save time. The question may arise about how this free time will brighten your child's future. Well, in this free time, your child can learn various skills and be very helpful in the future.
8] Help To Save Money
You must buy new textbooks in traditional schools and pay for transportation yearly. But, in online primary schools, you don't have to spend much as all your child will need is a computer with the internet. The amount you will save by avoiding buying textbooks can be used to enroll in various educational courses besides regular school studies.
9] Better Academic Results
Many prestigious and renowned schools or colleges consider the students' grades and entrance test scores. In the future, if your child wants to join any prestigious school or college, their grade will be crucial for the admission process. But you don't have to worry much about your child's grade, as bilingual students perform better academically.
10] Options For Higher Studies
When your child has fluency in a foreign language, it will give them comprehensive options for high school. Your child can go to another country to continue their higher studies without any problem as language will not become a barrier for them. Moreover, when your child has a good command of the foreign language of another country, it will help him to settle down without a problem.
Wrapping Up;
Bilingual Education and the second language learning process not only help students master and apply both languages but also enhance their understanding of each culture. By all means, the goal is for these students to be immersed in intercultural communication, where the second language is the medium and standards of teaching and learning instead of simply the subject.
A growing amount of research shows the positive impact of bilingual education on the development of the human brain. Highly sophisticated brain-imaging technologies have allowed neurologists to verify how using two languages positively affects the brain. The latest research suggests that those who study bilingually and switch between two languages have higher attention spans.
This is coupled with enhanced learning abilities because the frontal lobe of their brains becomes more active. As a result, bilingual learners outperform single-language learners in problem-solving, multitasking, and concentration. A bilingual study is proven to enhance brain development and make the brain healthier, proactive, and more efficient. This is its "ultimate advantage."
---
Other More Related Resource Reference Topics:
---
In short, this guide explains some key benefits your child will gain by joining an online school. From better career opportunities to health benefits, your child will gain these benefits when enrolled in a virtual bilingual program, which will improve your child's future. So, if your child is still learning from traditional schools, it's time to upgrade and enroll them in an online bilingual program.
---
Related Blog Tags: